Reviews
The War on Drugs = Sanguinity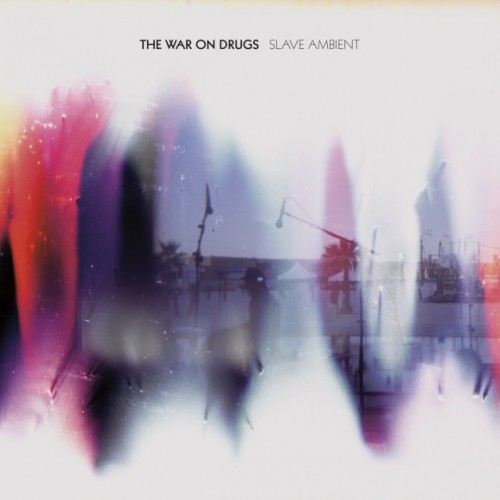 Slave Ambient The War on Drugs
Release Date: Aug 18, 11
1
2
3
4
5
6
7
8
9
10
The War on Drugs have released their latest – the quietly anticipated follow up to their 2008 debut Wagonwheel Blues – Slave Ambient (Secretly Canadian). Since Wagonwheel, the band has undergone nearly a total overhaul, losing three of its members; the most notable among them being Kurt Vile. While moving on without Vile would seem like a daunting, if not, insurmountable task, the Philly band was able to do so gracefully, without missing a stride, making a near-perfect album.
Slave Ambient is a soundtrack for the ramblers: an optimistic, invigorating view of the world that sets itself apart from Dylan and Springsteen but at the same time, not at all. As Dylan and Springsteen could do, The War on Drugs re-inject beauty into the common and –perhaps for some, thought to be- hackneyed notion of defining one's self through wandering, or, as some would see it, truly living.
Americana mixes with Kraut-rock for a gentle yet assertive, a novel yet antiquated blend of sounds.  The War on Drugs, headed by Adam Granduciel, echo their melodies into endless landscapes as a beat as persistent as the passing of white lines on an empty, open road pushes each track.
The album starts with "Baby Missiles:" a track with a "Born to Run"-like eagerness that leaves your soul yearning for liberation from your life's monotony. Immediately thereafter, Slave casts you into the vastness of "Best Night" and "Brothers"; two tracks both capable of evoking that familiar feeling of giddy loneliness that accompanies total freedom.
"I Was There" and "It's Your Destiny" regrettably stumble and fall flat. Sounding too much like lost tracks of Tom Petty attempting prog-rock.
Slave Ambient's rose-colored tint is only as familiar as is comforting. It remains original in sound, though unoriginal in scope.
But, that's what makes it good.