Reviews
Junior Boys grow a little wiser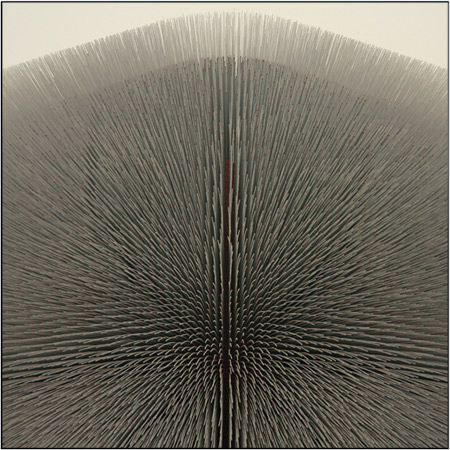 It's All True Junior Boys
Release Date: Jun 14, 11
1
2
3
4
5
6
7
8
9
10
If you first began as a musical outfit in the 90s, it's safe to say that the great and awesome influence of that decade stuck with you at least a little. With Canadian duo Junior Boys, the 90s did that and more – alongside more recent influences such as visiting Shanghai, watching Orson Welles' F For Fake, and eating Banana Ripple ice cream. Junior Boys' Jeremy Greenspan and Matt Didemus know not to look to the previously musical in order to make new music, but to look to the extraneous and tasty. With that, they drop their fourth album It's All True, which is a break-up album in small waves of pop despite being complicated for a shade longer than the last pop song you listened to.
First track "Itchy Fingers" begs to sound cheesy and tacky, but it doesn't quite get there – maybe the suspense of the XX-like background makes it more like an alternative mash-up than just another dance track. In fact, it doesn't even require dancing in order to appreciate it. Something about the 4:39 disarray only calls for listening, but don't let that stop you from taking your enjoyment further.
"Playtime" has a slow beginning that conjures up old-school detective movies. Until his voice comes in half-whispering, tired, with an "itch like a kid for the right time to steal." If The Early November went through a Spandau Ballet machine, this could be the end product, clocking 6:42 of morose banter.
Like a bad boy wooing the good girls, he calls you out in synthesized style. And you listen to his words on "Second Chance" and you accept them. "'Cause that's the truth." And you will wonder what the truth is, like reverberating dream waves.
The single first released to hook you all, "ep." It clearly has, in just the first thirty seconds, the deepest potential of any of the songs on the album. Wanting to be the next big electronically indie song, it refrains with its almost-painfully-too-pop way of dealing with the love-song market.
Closing with 9:15 of "Banana Ripple," alright here we go. It doesn't waste any time, becoming a fully outlined verse-and-chorus song within the first minute. It's kind of like the music you might hear while browsing through the clothes at your locally hip exchange boutique. Except it's dynamic and made up of 170 individually layered tracks. It's almost ten minutes and it knows it – you now have until the next time you realize you're listening to the same song to realize you're listening to the same pop song.