Reviews
Reach Wit's End via Cass McCombs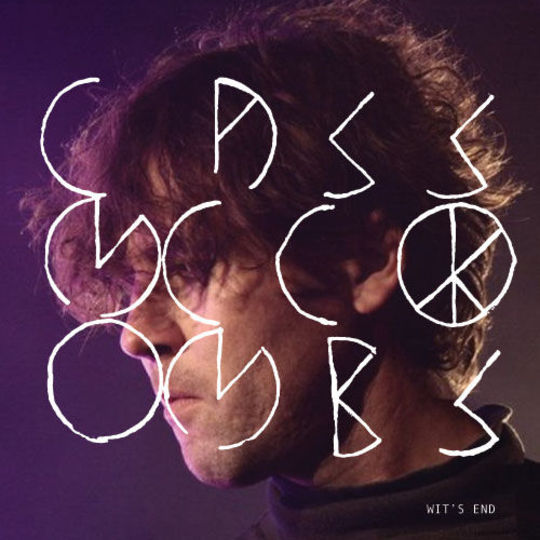 Wit's End Cass McCombs
Release Date: Apr 26, 11
1
2
3
4
5
6
7
8
9
10
A child of the seventies, Cass McCombs is a name that screams "folk" or even "country" to those who do not know he actually labels himself under rock. Claiming to have his tombstone read "Home At Last," the California native comes forth with his most morbidly dark work to date, Wit's End, narrative of internal solitude. As much as it can be appreciated for its storytelling quality, the musical deliverance feels strongly reserved and withheld.
Off the bat, "County Line" jumps right in on the first second of the song, slow and meditatively reflective like a sad jazz song set in a Midwestern bar. At least, that's the feeling I get. It's almost Simon & Garfunkel-ish, in its thoughtful simplicity. And despite being something of a slower-rate song, it surprisingly does not feel like the wrong choice for an opening track. Perhaps not the best choice to lure in new listeners, particularly those who may not exactly be voluntary fans of this hopeful-and-melancholic-folk-type genre, but it somehow feels progressive. Or at least hints that there will be some sort of progression made.
The title to the second track, "The Lonely Doll," suggests a narrative and thus "a tribute to all things petite" is had in this easy-going lull, soft in composition, sleepy in repetition. For being 5:37 long, I'm expecting some sort of rhythmic build-up to a climax and come-down to an end. But by 3:25 I realize that the tune has not changed once, and the monotony of it all seems more irritating than soothing. Unless I am in search of something to put me to sleep. It's cute, but that's about it.
Yes, plugged-in instruments and electronic synthesizers are not a musical necessity whatsoever. But I was not expecting to listen to what feels like an album of lullabies. Maybe I'm getting ahead of myself (I am only on the third track now), but I would like something that feels a little lively. Ironically, "Buried Alive" has both the same steady thread of the previous tracks while introducing a sort of hope for something more out-of-the-ordinary, with its talk of a stinking corpse and slightly eerie organ-like background.
If James Blunt wrote a song in the vein of The Early November, maybe it would sound like "Saturday Song." Maybe, because this is the most depressing sound associated with Saturday that I have ever heard. Like some sort of hymn reprimanding weekend bliss and personal enjoyment. The piano and minimal drumming only add to the feeling of desperation and hopelessness, like looking at a visceral abstract painting you simply cannot grasp.
But then a song that has something more to it than just what you hear on the surface! Instruments coming and going, tonal changes, rhythmic shifts, surprising snippets of sound, engaging lyrics! After the previous four tracks, I consider "Memory's Stain" a gem protruding from a giant slab of rock, and I'm only half-way through the piano and string ballad (are any of these songs not ballads?). Do not fear this track's 7:23 length. Its pace works for its intention.
I believe the final "A Knock Upon the Door" to be the most upbeat, with raw strums of a guitar and DIY-sounding percussion. Having an almost whimsical sound, it's like taking a Lewis Carroll poem and shoving it through an Edgar Allan Poe machine. I realize now that Wit's End is more thematic driven than musically driven. If you're expecting it otherwise, you will be driven to your wit's end.