Culture
Listless: Under the summer movie radar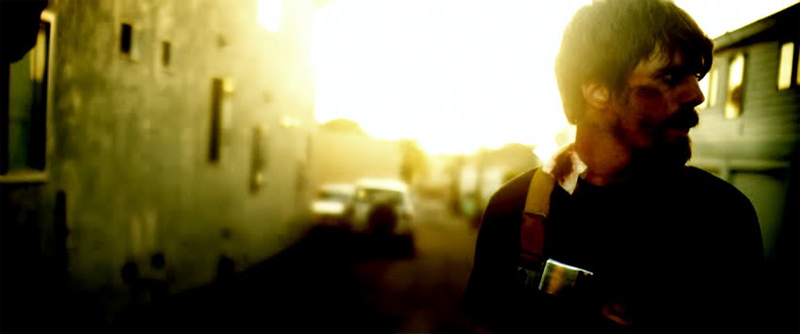 Obviously, with us now buried to the hilt in the summer moviegoing season, full of tentpole action films and counter-programmed female-leaning fare and The Smurfs, a lot of jobs are on the line over how many of these can grab our collective attention. Because of this, it's rather easy to forget that your friendly neighborhood indie theater is still putting stuff out too, and that a lot of what you might be able to find there over the next few months will probably at least be better than The Smurfs. This week's Listless will take a look at five left-of-center films that could pick up some buzz (or have already), have a shot at becoming the dark horses of this summer's movie crop and assuredly are not The Smurfs.
(Note: I'm not going to feature release dates only because when they come out in New York City or Los Angeles, when they get here to Chicago and other major markets and when they come out anywhere else are all wildly different times.)
1. Bellflower
Imagine if Richard Linklater in his Slacker/Dazed & Confused era got really into the Mad Max series, and you'd get Bellflower, the dizzying directorial debut of Evan Glodell, who also co-wrote the film with co-star Tyler Dawson. Woodrow (Glodell) and Aiden (Dawson) are twentysomething burnouts, drinking excessively and fantasizing about ruling a post-apocalyptic wasteland. When Woodrow falls in love and everything goes to hell, their imaginary wasteland might just become far too real.
2. Beats, Rhymes & Life: The Travels of A Tribe Called Quest
Now widely considered one of the most pivotal hip-hop groups of at least the '90s, if not all time, A Tribe Called Quest have a legend that precedes them, but have also become infamous for a tumultuous working relationship between Q-Tip, Phife and Ali, to say nothing of their unceremonious split from Jive Zomba. "That guy" actor Michael Rapaport followed Tribe to get the most comprehensive oral history to date, and hopefully a look into a group that re-shaped music forever.
Beats, Rhymes & Life: A Tribe Called Quest Documentary (Unreleased Trailer) from Matthew Beck on Vimeo.
3. The Trip
If you're among the few who actually saw Tristam Shandy: A Cock and Bull Story, then you know why the re-teaming of Steve Coogan, Rob Brydon and director Michael Winterbottom is in and of itself an exciting proposition. For the rest of you, the story of an excursion to review London's finest restaurants might sound dull, but get ready:
4. Myth of the American Sleepover
Subtle and resonant, Myth of the American Sleepover is a one-night tale of teenage love for the Midwest, a series of interconnected vignettes about crushes and the hope those will turn into something more, first kisses and first times getting drunk and the kind of infinite summer sustained by hallogen lights and shadowy streets. It's equally about the hope of the future and the fear of the last night of summertime ever reaching its end. It's also way funnier than the above makes it sound.
5. The Future
Miranda July's first feature, Me and You and Everyone We Know, was an unexpected hit back in 2005. Her new film, The Future,  is equally as unusual, and also as resonant. The story of two hipsters nearing 40 and the panic about how, really, all that lies ahead of them once they adopt a cat is to marry, reproduce and die, July uses her penchant for mixing artistic media to conjure a wholly bizarre and yet beautiful story about the search for that elusive thing known as domestic contentment.