Music
"Women's Studies" a proper summer kickoff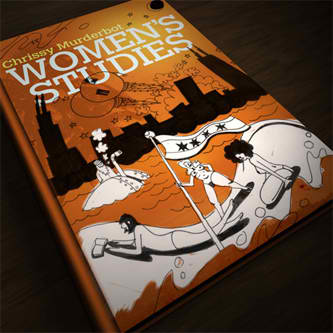 Women's Studies Chrissy Murderbot
Release Date: May 09, 11
1
2
3
4
5
6
7
8
9
10
Chicago-by-way-of-Kansas City-native DJ Chrissy Murderbot has been around longer than you might think. Since 2005, he's been a staple of the Chicago dance scene. "Dance scene" might be a bit of odd nomenclature for a town that's so known for its specicifity when it comes to ass-shaking, but such is the nature of what Murderbot does, which is to say he chucks every conceivable subgenre of music into a hat and pulls styles at alarming speeds from track to track. Despite an approach that would seem to be ripe for exposure in the age of Girl Talk, Murderbot is still a pretty damned well-kept secret. With Women's Studies, that might just finally change.
There's a lot of Chicago in Studies, most evidenced by the house and juke style of cuts like "New Juke Swing" (no shit, right?) and "Heavy Butt." That said, there's a lot more going on here; on the latter, for instance, a violin sample subtly makes its way into the background, along with a dub-bass groove that sways more than the foreground. There's a lot of tension between foreground and background on Studies, which is sometimes hit-and-miss. On album opener "Break U Off," a slow-jam vocal sample belies a down-and-dirty jam. However, on "Jiggle," there are too many moving parts that end up nearly derailing the track; the vocals aren't cut up enough to create a flow, though the tracks actually comes together as it breaks down near the end.
Murderbot spends a lot of the album messing around with dub and reggae. The former is in fashion right now, and on "Nice Looking Bwoy" he finds a way to make it feel fresh, by keeping the wobble in the background and relying on an infectious hook from Warrior Queen to bring it home. Queen and Rubi Dan both deliver the warp-speed reggae vocals, but Murderbot isn't content to stop with Jamaican-tinged house. "The Vibe Is So Right" is a bonafide banger of the highest order, jacking up the bass early and often while alternating between that and a dubstep groove, as MC Zulu throws down on the mic and Murderbot throws in just enough time changes to keep everyone on their toes, and more importantly the floor. Women's Studies boasts a rather appropriate title, as it's a master class in how to pull a lovely lady onto the dance floor and keep her there.