Reviews
Times New Viking refine signature sound, do not disappoint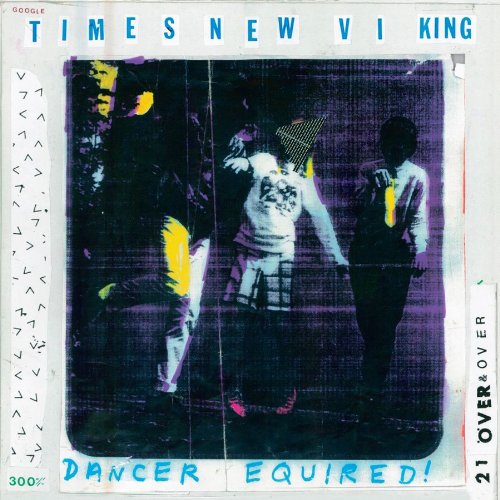 Dancer Equired Times New Viking
Release Date: Apr 26, 11
1
2
3
4
5
6
7
8
9
10
The fifth, full-length release from Times New Viking, Dancer Equired (Merge), has the group breaking their signature habit: cheap recording techniques wheezing out heavy lo-fi with noise-rock distortion fuzzing up guitars and blaring drums into oblivion. Replacing it is a clearer version of the band's pop sensibilities; unencumbered and simple.
TNV has always delivered rock in its purest, unadulterated form; like uncut cocaine. This blend may have some Vitamin B mixed in along with it, but it'll still get your fingers tapping and head buzzing.
To TNV pedants, this album may seem like a betrayal and the group will likely get demerits for it. But, hopefully that doesn't cloud the fact that this is a fucking scrumptious album.
So it's not the textbook shitgaze with the basement recording in analog, it's a studio recorded album (and even sounding more so than Born Again Revisted). But, regardless of the motives behind the departure –broader appeal, change-,   it's a sound that has evolved organically out of the band's natural progression and it should be embraced as such.
TNV still boast their quirky, sarcastic take on their music and are obvious about it with tracks entitled "Fuck Her Tears" and "Don't Go to Liverpool." All of the same components can be found making the music: organ, drums, guitar and his-and-hers vocals (drummer Adam Elliot and keyboardist Beth Murphy). And the Guided by Voices inspiration (as always) is dumped all over this release like hot fudge on a sundae.
While certain aesthetics, like talking in between tracks and singing with forcibly flat vocals, seem more like an attempt to preserve their punk/kiwi-rock image than they do constructive additions to the song, they work. And while the abrasiveness has gone from grinding to a smooth buffing, it sounds great.
Others will say different, and will try to paint TNV as sellouts giving in to a label's demands but when those same snobs listen to this album not as assholes (looking at you Bitchfork), they'll realize they were wrong and that TNV simply made a good album.
Start to finish (as is typical with TNV albums) Dancer Equired is bursting with pop-y, punk-y, kiwi-y juiciness. I suggest you take a bite.