Music
The Ladybug Transistor prep "Clutching Stems" for June release, release tour dates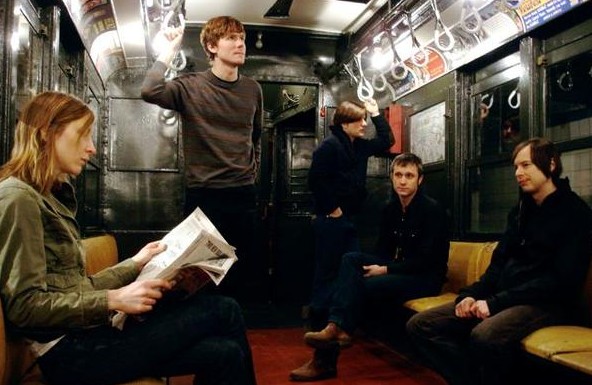 The Ladybug Transistor have been preparing new album Clutching Stems for quite some time. So long, in fact, that The Ladybug Transistor performed title track "Clutching Stems" in 2009 at the XX Merge 20th anniversary celebration in 2009. XX Merge found the group playing "Clutching Stems" in a hotel room with a quite comfortable looking Garfield pillow in the background. Take a look below.
The Ladybug Transistor – Clutching Stems from Merge Records on Vimeo.
Clutching Stems will be out June 7 on Merge. The Ladybug Transistor will be hitting the road for the following dates.
June 29 New Haven, CT BAR (FREE SHOW!)
June 30 Cambridge, MA TT the Bear's
July 6 Brooklyn, NY Knitting Factory
July 7 Pittsburgh, PA Carnegie Museum of Art Sculpture Court
July 8 Kalamazoo, MI The Strutt
July 9 Madison, WI U W Madison Union Terrace
July 10 Chicago, IL Schuba's
July 11 North Manchester, IN The Firehouse (FREE SHOW!)
July 12 Cincinnati, OH Mayday (FREE SHOW!)
July 15 Baltimore, MD Ottobar
July 16 Raleigh, NC King's Barcade
July 17 Charlottesville, VA The Southern