Music
Get Up Kids, Saves The Day on tour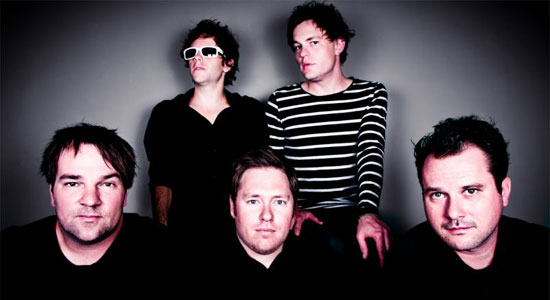 Emo fans of a certain generation, especially those who grew up in the Midwest, can still remember the first time they heard Something To Write Home About, or perhaps Stay What You Are. Those seminal records, by The Get Up Kids and Saves The Day respectively, are cornerstones of the 2nd/3rd wave emo movement, breeding a generation of relentlessly earnest young men who'd grow up to carry an affinity for plaid and Jeff Tweedy, as well as the women in pleated skirts who would come to fulfill all their dreams of requited love.
The two bands have announced a co-headlining tour through the aforementioned Midwest in the early part of June to kick your summer off right. Dates:
June 2 – Palatine, IL @ Durty Nellies
June 3 – Lansing, MI @ The Loft
June 4 – Toledo, OH @ Headliners
June 5 – Pittsburgh, PA @ Mr. Smalls Theatre
June 7 – Clifton Park, NY @ Northern Lights
June 8 – Farmingdale, NY @ The Crazy Donkey
June 9 – New Haven, CT @ Toad's Place
June 10 – Providence, RI @ Lupo's Heartbreak Hotel
June 11 – Sayerville, NJ @ Starland Ballroom
June 12 – Allentown, PA @ Crocodile Rock Cafe
Also, "At Your Funeral." Never forget.