Reviews
Win Win wins with new album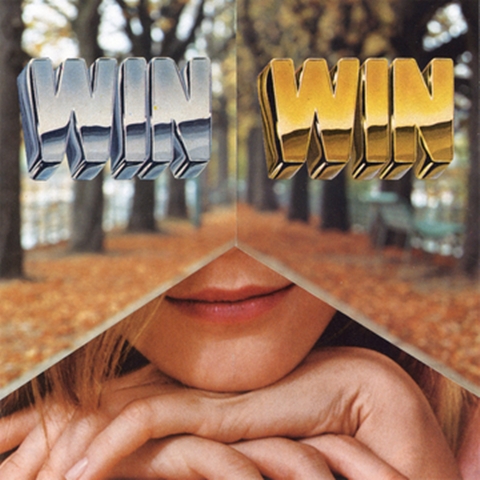 Win Win Win Win
Release Date: Feb 22, 11
1
2
3
4
5
6
7
8
9
10
Spank Rock producer, Alex xxchange, Chris Devlin of Devlin & Darko, and Ghostdad, joined forces for what seems to be a futuristic sonic-science experiment on their debut for VICE Music.
With a name like Win Win, it almost implies that a compromise is going to be made between the band and their audience. The punchy, psychedelic at times, electro-feel, debut album has 14 songs and a nice handful of guest appearances, which further argues this theory. The first sign that this compromise will be fruitful is that upon first listen, there is the promise of, "go ahead and dance, but we're gonna put something conscience in the back of your heads, too." The first true track, 'Victim', featuring Blaqstarr, opens with some crunchy guitar and melts into a fine groove. It would almost be pure rock 'n' roll, but is held back by soulful/ electro vocals which give it a very contemporary feel. But as a side note, the intro track spans 30 seconds and is called 'Planet Playground'. It would've been nice if such an elaborate album had more than a self title, and Planet Playground should be it. But moving on. The album continues with 'Future Again', feat. Angela Sarakan, with very fine layers of synth, and a commanding back beat. The best thing about this song is the lyrical attitude: Living a lie, looking on line, standing in line, wasting my time. Again, it is the attitude in which these lyrics come across that make them feel authentic within the context of the song.
Despite the obvious New Wave, post-punk, drum and bass, etc., etc., influences, Win Win, wins, because each track sounds effortless when much must have gone into them. And the collaborators seem well fit for the tracks that they're on. Is it original? No. But that's okay for such a diverse amount of sound within the context of genre-splicing music of the 2010's. It contributes a freshness to what is already there. And a band really can't pull that off without being a little bit original. Take the song, 'Interleave', featuring Alexis Taylor. Separated from the album, it may come across as a weird techno-ballad. And yes, it is a weird, techno-ballad, but in the context of the album it doesn't come across as cheesy. The fact that it needs the strength of the album to hold it up is a good example of why Win Win didn't strike a 10 ranking. 'Cada Buen Dia' is one of few tracks without a guest, and left alone, Win Win gets into some warped, trippy, noise effects, and it's cool. Nor does it last too long. 'Pop A Gumball' brings out some heavy hitters, Andrew WK, Spank Rock, and Matt Sweeney, and it is a true winner. The only thing missing from this ode to "gumballs" is Grace Jones. This one should be a club favorite.
Usually on an album of this much ambition, and breadth, it can get a bit tiring, or the band tends to repeat itself. Safe to say this doesn't album here. If two songs blend together, then surely the third goes into a new direction. And for safe measure, there's an interlude with Glenn Beck near the end of the album, where his voice echoes and soon drowns out. The fine tuning with a chaos of technology and instruments would usually cause for a clash. Somehow, Win Win, pulls it off. Fans of this album will be salivating for the live show, when the organic pull of the crowd and spontaneity onstage meets in the middle.