Reviews
You can dance to Salva if you want to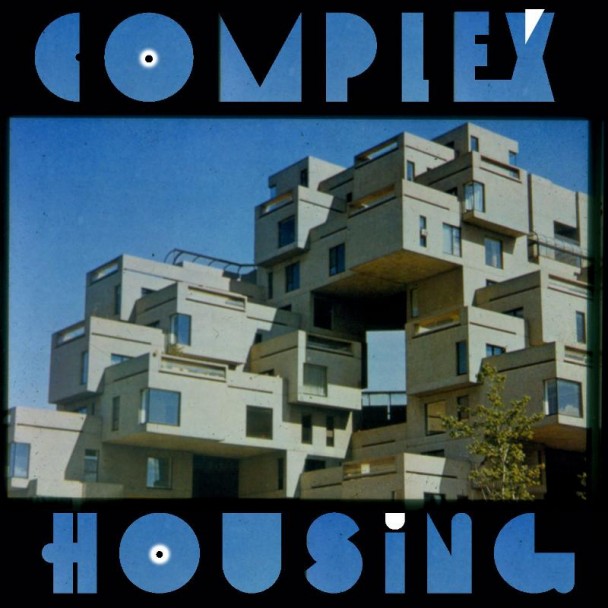 Complex Housing Salva
Release Date: Feb 08, 11
1
2
3
4
5
6
7
8
9
10
Even before the release of his first album, Paul Salva has already made a big name for himself in the San Francisco music scene as a DJ. He's also producer for labels Frite Nite and Friends Of Friends. Salva will be showcasing his talents two nights at this year's SXSW Festival.
When it comes to the electronica/bass genre, the general expectation of its audience is that they want to dance. The introduction to Complex Housing is more of a presentation of music. Yes, of course, one can dance to it. But the initial feel is more of party music more so than dance music, per se. The first song, 'Bloom', is a crisp beginning to a very controlled electronica/ bass record. And the spacing of song titles—or individual tracks—for that matter, seem to be a technicality for the first three songs, as they blend together seamlessly, driven by a punchy, clean, bass line and smooth synthesizers. This sound has a very Pacific feel to it, also with a hint of 80's tone in the arrangements. This continuous flow begins to segue out on the third track, '40 Karats', with some sexy singing flushing through the song. By track four, 'Keys Open Doors', if you weren't dancing already, this will be the time you want to. Unfortunately, the remix is a stronger rendition.
On one hand, it can be argued that the songs, in context of being dance music, are too short. As interesting things begin happening with tracks: spiraling nuances, the electric breaths, it'd be nice to hear them flush out and evolve into something else before ending. There is also the danger of the passé build, build, build… climax! which bogs down many songs of this genre. Breaking up the comfortable monotony of Complex Housing is a cover of Robert Owens' house track 'I'll Be Your Friend'. It gives the album a nostalgic feel without seeming out of place. Salva accomplishes this by doing a very good cover, not over-stepping, not drowning out the original essence, and adding contemporary elements.
The closing third of Complex Housing picks up to the pace of a well defined sound. Perhaps it has been too well defined by this point, as Salva shifts tempo and the end of the album becomes unarguably danceable. But ideally, electronica albums are at there best when they take you to another world. Complex Housing seems to more show another world. Then, more times than not, to see a set of remixes at the end of a track list can be a bit offsetting. Even if they're good, remixes are best in another context, the club, as B-sides. And while the remixes of several songs here are great, arguably better than the originals, they aren't necessary, tacked onto the end. They'd be a nice surprise as a download a few weeks from now, after the album had been digested.