Reviews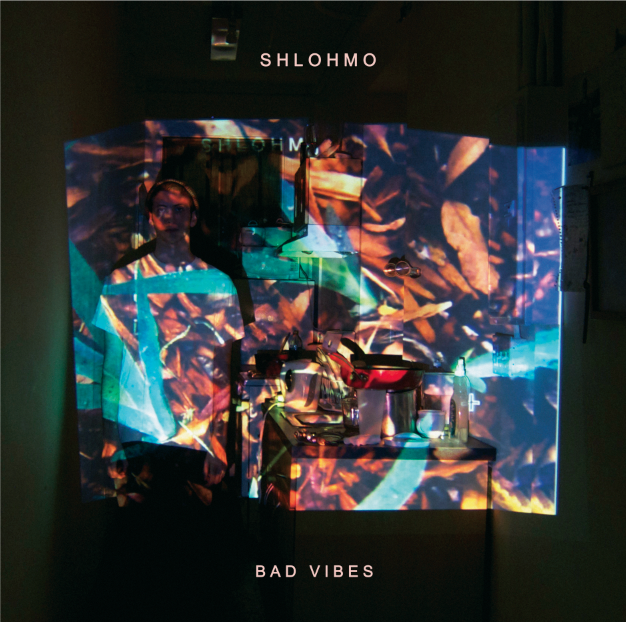 Bad Vibes Shlohmo
Release Date: Aug 09, 11
1
2
3
4
5
6
7
8
9
10
Los Angeles resident Henry Laufer, a.k.a. Shlohmo, follows up his Places EP with full length album Bad Vibes. Quickly making a name for himself with his signature low-fi, psychedelic laced blend of neo-soul and trip-hop, Shlohmo flows nearly in the vein of Flying Lotus or Low End Theory, though definitely on a branch by himself.
There must've been an inside joke or serious case of irony involved when Shlohmo opted to title his first LP Bad Vibes. It is arguably the worst album title in terms of how titles represent the music. This is solely due to the fact that this album expresses the most exact opposite of bad vibes. In fact, if the room where this music was playing was plagued by bad vibes, that energy would dissipate. Perhaps in some dozenth listen, seasons after the album was dissected sound by sound, through many a late night conversation or intimate meeting, some thought may occur which answers the question of why such a beautiful album has such an ugly name.
In spite of its genre, which in this day in age could be several genres: trip-hop, electronica, experimental, turntablism, take your pick, Bad Vibes is structurally an album in the ancient sense of how music is presented. Many albums, especially in this genre, are songs that just happen to be grouped together, in terms of how they are ingested. They don't really form a complete picture so much as piece together a few moments. And that's no way to imply that recent albums such as Cosmogramma, are at all of any less value, it really is just that they're different. It's worth mentioning because of how hard it must be to pull off a quintessential album in electro-trip-mental-turntable music.
While the first few tracks, "Big Feelings," "Places," and "Anywhere But Here," warmly invite listeners in with this gorgeous sound layering, the mood shifts without notice around "Sink," "I Can't See You I'm Dead," and "Trapped In A Burning House." While the temperament is still soft and bubbly, there's a tension which creeps in that is, well, creepy. But in the best way possibly creepy. It hints at some otherness hidden in the theme of Bad Vibes. This otherness is the answer found in that dozenth listen. And it isn't as if the song titles themselves don't hint at bad vibes. "Your Stupid Face" gets really bass-tugging, a little bit crunchy, shifting the mood even more. But it's a mental chore to associate song titles with music that doesn't remind you of its title in choruses.
And just when the theme, the vibe stretches to a point of definition, the album frees itself for the remaining tracks. Coming out of "Your Stupid Face" and into "Seriously" is refreshing. There is a feeling of resolve, further illustrated by the return of fast splashes, clippity-cloppety effects. "Same Time," Shlohmo's final meditation on this LP, ends on the reverse angle of where he began. There is more space, more finite effects, a choppy nuance, which manages to cut between the shadows of everything else going on. It all begins to clip, fold, and press together unexpectedly. But then, what else should be expected after such a magnificent trip?