Features
Hey Remember Videos!?: Diplo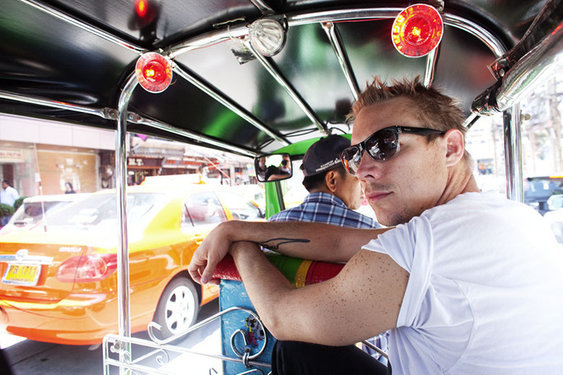 Diplo continually surprises me with everything he does. Whether it's surprising me with "I Saw the Sign" during his set as Major Lazer this past December, popping up in the Blackberry Torch commercial, or making amazing music through his label Mad Decent this man continually keeps my interest. He's not bad on the eyes either. I thought I had seen every weird video Diplo had made until a friend pointed me to "U Don't Like Me." The song features Diplo with Lil Jon (yeah, you heard me) womping and whirring together. Can't get any better right? WRONG.
Unlike Diplo's technicolor forays with Major Lazer "U Don't Like Me" is stylized after a 90s style video game. Who is fighting who you ask? Well Diplo's fighting Lil Jon. Of course. Diplo and Lil Jon engage in hand-to-hand combat in round one, a warehouse shoot-out in round two, a dance battle in round three (with a grizzly bear and the dancing baby in the background), and race to the finish line in the final round which ends in an underwater throw down. I really don't know what else to say about this video other than please go watch it immediately. Watching Lil Jon barrage Diplo with a golf club makes my Friday.
Diplo feat. Lil Jon- U Don't Like Me from Mad Decent on Vimeo.