Music
Adele Streams '21' on NPR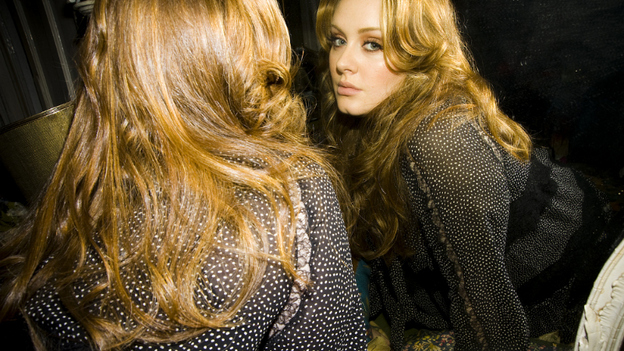 Adele's voice is deceiving. On the opening track of her upcoming album 21 "Rolling in the Deep" she sounds like a weathered veteran of the soul scene.  Her voice has the mature tone of someone who has experienced heartbreak and bad tours.  So it's a genuine surprise that the songstress is only 22.  Age seems to be just a number when it comes to Adele's career.  She already has a Grammy under her belt from her 2008 release 19 and gained critical acclaim for her soulful songwriting and technical vocal skill.
With 21 Adele concentrates on the main plague of women today: the heartbreaking man.  Unlike America's female pop sensations singing about boys (Taylor Swift's crappy album comes to mind), Adele's tracks on 21 exude a stripped-down and honest take on the standard heartbreak album.  Her influences are defined throughout her music, creating something familiar yet unique.  No auto-tune, no over-produced bullshit.  Just raw vocals over a piano and thumping drums.  You believe what she sings, you may even understand and feel exactly what she's saying in her lyrics such as on "He Won't Go."  It's a song about wanting to escape, not only the physical presence of a past love but also the memory of it all.  It's hard to articulate such an abstract thought but Adele executes it with ease.  In an industry full of over-sexed and over-done female vocalists, Adele is a breath of fresh air.
NPR is offering a first listen of 21 in its entirety online throughout the week, which you can listen to here.  Adele is also revealing a special feature on the making of 21 every day on her website leading up to the album's official release.  21 comes out February 22 on Columbia Records.