Reviews
Adele's 21 proves to be an impressive follow up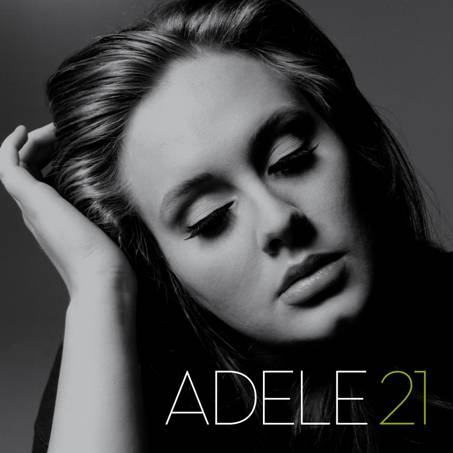 21 Adele
Release Date: Feb 22, 11
1
2
3
4
5
6
7
8
9
10
Adele (Adkins) remains boldfaced and entrancing as she releases 21, the follow up to her 2008 debut album.  While everyone raved about 19, questions lingered here and there as to whether Adele was really an old soul in a young Brit body, or if she had given us a one-off of a very good thing.  If there were any doubts, they are quelled and forgotten in the wake of eleven stunning tracks, spanning the singer's triple-threat approach of soothing blues, dark and up-tempo jazz, and soul-bearing folk.
But 21 isn't all predictable—"Set Fire To The Rain" flaunts a modern edge and symphonic grandeur, while her cover of The Cure's "Lovesong" actually holds its own endearing ground, although a little thin on its fluidity.  "Rumor Has It" and "Rolling In The Deep" are sassy tracks that highlight the singer's ability to channel the retro divas that ruled the pop charts of the 60s and 70s.
21 is also business at its best, with Adele's calling card balladry appearing and weaving together some of the most poignant lyrics of the album.  On "Someone Like You" she heartbreakingly sings, "I heard that you're settled down/ That you found a girl and you're married now/ I heard that your dreams came true/ Guess she gave you things I didn't give to you."  She finishes the album with "Turning Tables," which in my opinion has huge shoes to fill as the final note, considering that 19 ended with the haunting "Hometown Glory."  Adele employs a similar blueprint stripping the song down to just piano and vocals, comfortably stretching her range while singing a confrontational, "I won't let you close enough to hurt me/ No I won't ask you, you to just desert me/ I can't give, what you think you gave me/ It's time to say goodbye to turning tables…Next time I'll be braver/ I'll be my own savior/ When the thunder calls for me."
Adele faces no shortage of love at home or abroad for 21, and will undoubtedly continue to capture listeners' attention with her trademark vocals and unrelenting honesty in forthcoming albums.  We'll just have to wait and see if she continues to execute such a multi-faceted sound or if she settles into a narrower arena.  Either way, I'll be happy to listen.