Reviews
Hollus Unleashes a More Sophisticated Classic Rock Sound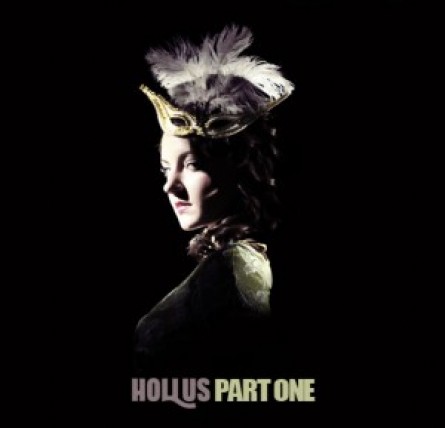 Part One Hollus
Release Date: Nov 02, 10
1
2
3
4
5
6
7
8
9
10
There is a growing appeal and sophistication brewing with Chicago-based band Hollus.  Perhaps more known for epic vocals and super charged guitar riffs more indicative of Wolfmother and Led Zeppelin, Hollus fuses former influences with an element of arena surf rock in their most recent release entitled Part One.  Jamison Acker's voice produces a dirtier blues sound mixed with Michael Lux's classic but refined arena rock guitar anthems.  The result is a very satisfying hybrid of subtle gut-wrenching vocals and hard charging riffs with a vintage edge.
The six-song Part One is the first of two EPs and was released on November 2nd procured from 12 songs the band recorded throughout the summer.  Although the groups 2009 effort, Joker and The Queen, fit nicely within early to mid-1970s classic rock territory, Part One channels its extensive talent into a more controlled and modernized arena rock platform.
Leading off the album is the gritty anthem, "Midnight".  Hollus launches right into a blues infused tone with hard pounding drums and Acker's wailing tenor voice over Lux's explosion of harmonies.  Following "Midnight", is "Sing Me To Summer" a melodic jingle with chiming guitars that's catchy but frankly is the low point of the album.
Third on the track list is "Lucy Grey", a climbing rock piece that is made toe-tapping good based on Mario Coletta's impressive tempo switches on the drums and Colin Mulhern's dynamic bass lines.  Blended with the talents of Acker's sultry vocals and Lux's gritty guitar riffs, the song is the overall highlight of the album.
That's not to discredit "Lipstick", the final track that is a dramatic switch and welcome bookend to the album.  Acker builds into a passionate chorus line repeating the phrase "Got you where they want you", as Lux rips one final fury laden guitar riff.
Part One leaves you wanting more and builds a foundation with which Hollus can build from.  Simply put, the album delivers an LPs worth of goodness over a six track EP.  Nothing seems to be off limits with Hollus as long as they continue to harness their talent and control going forward.
Hollus will have an EP release party for Part One at Reggie's Music Joint on south State Street in Chicago on November 11th at 8:30PM.