Music
Crate Digging 101 Lesson 8: Online Resources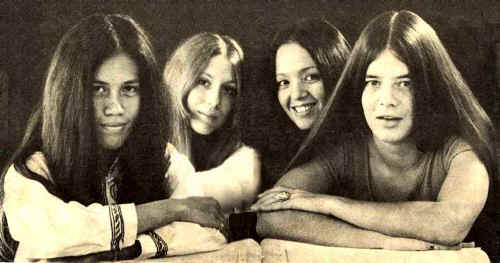 As a music archeologist, every possible information source is extremely valuable to me when digging for vinyl gems in the record racks.  One of my favorites is YouTube. Besides the stupid viral videos of Tea Party séances, there are tons of long lost film clips of great music from the past. Before YouTube, I had to rely on great mags like Mojo or Wax Poetics for tips on bands overlooked in their time, but well worth digging for.  I want to share a few You Tube discoveries to snap up if you happen to spot them in the used LP bins.
Before, the Runaways, Go Go's and Bangles, there was Fanny. Fanny is definitely underrated as the first all female rock band to get signed to major label, and put out some great rock! Led by the Millington sisters, June and Jean (who supposedly dated Bowie for a time) and augmented by the McCartney-inspired pianist/vocalist Nicky Barclay, Fanny was all female and totally rocked. Just check out their clip on Sonny & Cher of their hit Charity Ball:
Fanny had four albums, none of which has been released on CD (sadly). So you have to dig for their vinyl LPs, one of which was recorded at Apple Studios in 1971 and features a terrific version of "Hey Bulldog," with mix master legend Geoff Emerick twirling the audio board knobs.
Another band overlooked (in the US anyway) in their prime was Free. Fronted by future Bad Co, superstar Paul Rogers , Free was a ballsier Led Zeppelin, with vexed axeman Paul Kossoff on lead, whose lead guitar runs stung like a knife slash.
Their CDs are mostly available as imports only, so snatch up any Free you happen upon.
One timeless artist who seems as relevant today as he did in the 70's and 80's is the Godfather of rap. Gil Scott Heron. He spoke out musically against Reaganism and apathy then, it seems like we need that message now more than ever. If Obama was really as radical as the Neo-cons claim, he would have made Gil Scott Heron Secretary of Altered States:
Look for Winter In America or the fantastic It's Your World. If you come across either GRAB THEM!