Reviews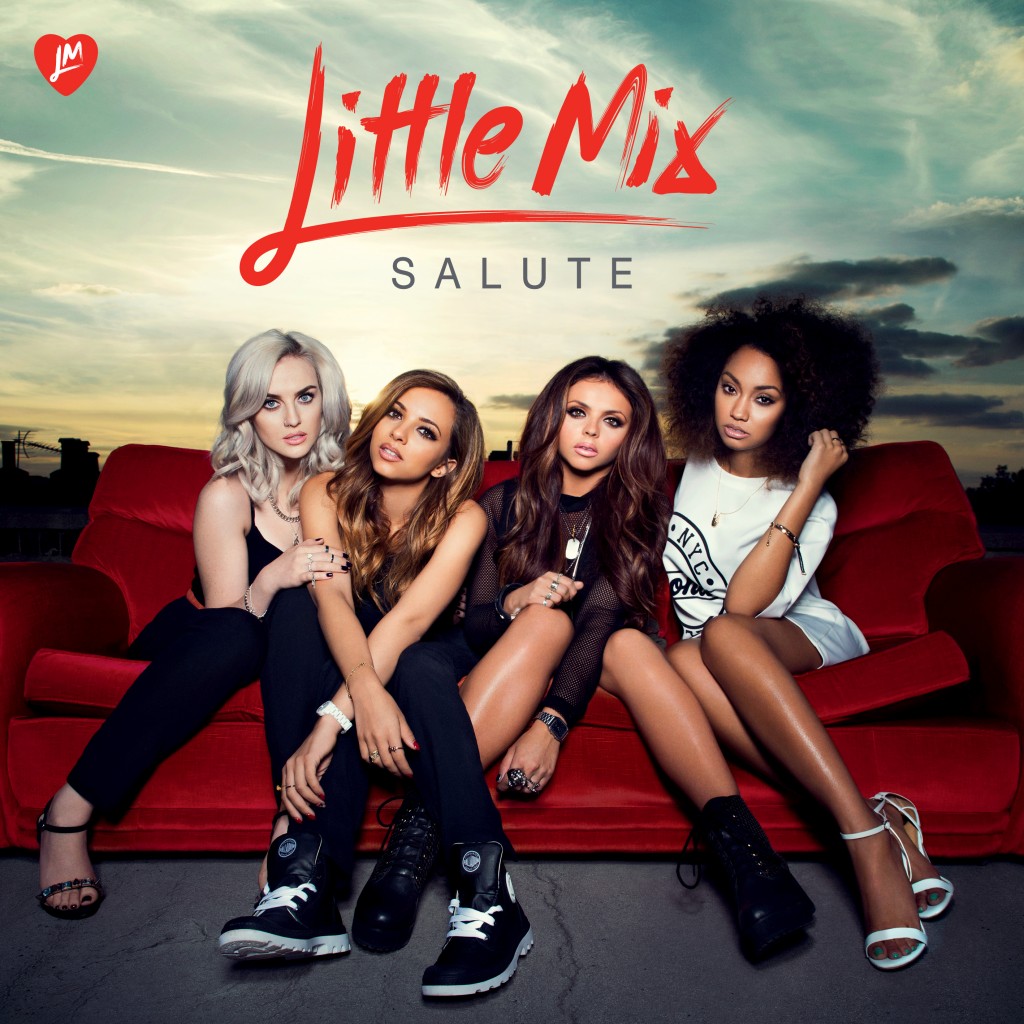 Salute Little Mix
Release Date: Feb 04, 14
1
2
3
4
5
6
7
8
9
10
We've been in dark times when it comes to female groups here in the U.S. None have really exploded or done much for listeners vocally. There have been attempts, sure (see: Fifth Harmony), but none have really been all that successful since the golden age of the Spice Girls and Destiny's Child. Enter Little Mix. A little background: Jesy Nelson, Leigh-Anne Pinnock, Perrie Edwards and Jade Thirlwall were the first all-female group to win X-Factor UK, which they did in 2011. X-Factor UK has a trend of producing artists that do fairly well in the States (Cher Lloyd) and also producing massive successes; you may have heard of 2010's third runner-up One Direction.
Salute is Little Mix's sophomore album, and the ladies aren't playing around on this one. While their debut, DNA, was one of my favorites of 2012, they have completely knocked it out of the park with this one. Here's a breakdown of the tracks and what makes this album worth listening to.
—
"Salute"
The perfect opening track, "Salute" is an anthem for women everywhere. The beat is intense and the lyrics are the epitome of empowerment. Referring to women as "warriors" and leaving no one behind, the chorus states, "Get your killer heels, sneakers, pumps or lace up your boots/ Representin' all the women/ Salute, salute." It's the perfect way to kick off the album and give you an idea of what they have to say. Their harmonies are on point and not since Destiny's Child's "Survivor" have I felt this way. In the ladies own words, "You think we're just pretty things/ You couldn't be more wrong."
"Move"
This was the first official single for this album, and it's hard not to do what the song says. There's been some controversy involving the LM ladies and Simon Cowell, more so that he hasn't been as helpful in promoting them as he was with the 1D boys, so if you want a good ole fashioned F-U to Mr. Cowell, google their performance on the U.S. version of X-Factor of this song. You won't be disappointed. It's a good dance hit, and once again the ladies display their stellar vocals.
"Little Me"
The second official single for the album is a ballad to their past selves. The song is all the things they wish they could go back and tell their past selves. It's a beautiful track and pulls at all the heartstrings we feel for our past selves, or even our current selves. It's the song we want out little sisters to hear, and truly listen to, maybe sing to themselves in the mirror. Because it's true, girls and young women are beautiful and can be anything they want to be. Musically, there's an underlying beat blends perfectly with what the ladies are singing.
"Nothing Feel Like You"
It takes this long to actually get a track about boys. And this is one of my favorite beats on the album. There's a wonderful drum beat, with a lot of snapping and clapping. It reminds me of girls in the yard, and it's the ladies letting their significant other know that no matter where they are or what they're doing, they appreciate them.  "Boys will be boys/ I got plenty knocking on my door" is the gentle reminder that these are four women on the brink of greatness, but no matter what they're happy with who they have. It's a nice reminder that a supportive man is a good man.
"Towers"
An ode to the love lost, that in hindsight wasn't the best. "You never brought me flowers/Never held me in my darkest hour" and the towers that we build around our hearts after heartbreak like that. It's a pretty track and it's solid.
"Competition"
A reminder to men that not all aspects of a relationship need to be a competition. We already know we're better, thanks. The beat is similar to "Salute" in that it reminds me of "Survivor"-era Destiny's Child.
"These Four Walls"
Definitely the tearjerker of the album. It's a song about loss that you feel in your bones. It's also a great display of each of the ladies' vocals. It verbalizes everything we experience loss, it's a loss of pride and functionality. You hear the hurt in their voices, a truly beautiful track.
"About The Boy"
One of my favorite tracks on this album, the beat is equal parts sexy and danceable. It's the song you want to drive around with your friends to. It also has, hands down, the most impressive not on the album. Perrie hits a high note that I didn't realize was possible outside of Mariah Carey, and not one typically heard on dance-y tracks like this. The giggle at the end of the note completes it.
"Boy"
Oh boy. This is the song you want to show your friends, especially your friends stuck in a bad relationship. It verbalizes all of the things you want to say to a friend who's not with someone worthy of them. It's deceptive because of the title, but it's telling a friend that "You're out of his league/ If he likes it or not." The track begins acapella and the beat sneaks in after an amazing display of Little Mix's harmonizing skills.
"Good Enough"
It's realizing how a toxic a relationship was, how far you've come, and asking "Am I still not good enough?" While it's a ballad, it's a very sarcastic way of saying: "Hey look at how great I am, thanks for fueling that fire."
"Mr. Loverboy"
This is for everyone that misses '90s R&B. It's fun, and it's catchy.
"A Different Beat"
Continuing with the trend of forming a female-empowered army. It makes you want to put on war paint and take on the world. It's about taking control of your individuality and owning it.
"See Me Now"
This is the song you want blasting when you're doing something that is going to be good for you. Blast it while at the gym, on a run, getting done up, doing those damn spreadsheets for your boss or even powering through homework. That struggle is going to pay off, honey. Because fuck the haters, you are great and you're going to keep doing great. Get it. Also, the underlying Bollywood beat is SICK.
"They Just Don't Know You"
An ode to the one your parents don't want you to date. That relationship that your friends don't get. The layering of their vocals is spot-on.
"Stand Down"
The perfect way to end the album. Don't ever let anyone stand in your way. The vocals are full of power and exactly what you'd expect by the end. They even scat in this one!
—
All in all, Salute deserves so much recognition. In a world where the most common complaint about pop music is a lack of talent, Little Mix prove otherwise and I can't wait to watch them take over the world and empower females of all ages and all walks of life. It's an album reliant on four strong vocalists. It's an album where no one woman comes out superior to the others. All four are equally talented and wrote for each track, proving they're not just some mass-produced puppets. SALUTE, SALUTE!