Reviews
Movie review: "Philomena"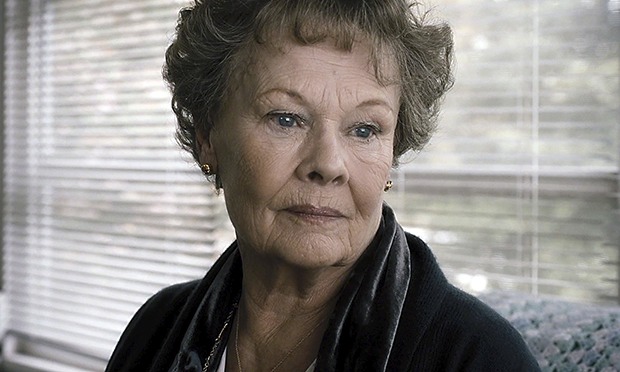 Philomena dir. Stephen Frears
Release Date: Nov 27, 13
1
2
3
4
5
6
7
8
9
10
On its surface, Philomena is the movie equivalent of a glass of warm milk – subtle and soothing, the perfect tonic before bedtime. The film is being billed as a crowd-pleasing comedy by its studio, and with Dame Judi Dench and Steve Coogan behind it, Philomena spares no shortage of one-liners, with one of the funniest scripts to hit theatres this year. It's in the grand tradition of the British wacky-person-beats-unbearable-odds films, modern English society as viewed through tasteful eccentricity. Billed as a "human interest" story, the film knows what it is – and openly acknowledges it. But the result is far deeper and universal, one of the wisest comedies in some time.
Coogan co-wrote with Dirty Filthy Love's Jeff Pope, and the script blends the comedian's acerbic humor with Pope's emphasis on journalistic detail, giving us a comedy of manners that doubles as a sharp character study. Director Stephen Frears is absolutely perfect for the material, reminiscent of his fine and subtle work bringing to life the post-Diana royal era in The Queen. There was a film comprised only of subtlety and nuance – about what's left unsaid and the parts of ourselves we are too proud to give up. More than anything, The Queen explores the ways in which tradition fails us, viewed through the lens of the world's most famous regal family.
Here Frears leaves behind the crown for the pulpit. As with Helen Mirren, Frears gets characteristically impeccable work out of Dench, who is quietly heartbreaking as an aging Irish woman looking for her lost son. Dench portrays Philomena as a woman of faith who, even in old age, is still looking for the answers – hoping to find them by reaching out to another soul adrift. Coogan's Martin Sixsmith just lost his job as an advisor to Tony Blair and is trying to figure out what's next by working as a reporter. In covering Philomena's story, she might not offer the answers to Sixsmith's life, but the bi-continental journey is at least diverting.
By juxtaposing the lively Philomena against her stodgy counterpart, the screenplay sets up the plot as a routine Odd Couple pairing, two vastly different people learning from each other. But underneath the veneer is a stunning and tender exploration of the secrets we hide and the good we do when we share those stories with others. It's not just Martin that's opening up as he gets to know Philomena; it's us as an audience, both horrified by the real-life tale of a woman whose child was taken from her by religious doctrine and powerfully moved by her courage. Knowing what happened to her son doesn't just entail battling the system. Philomena must confront her own faith – and her soul.
Philomena's human drama is reminiscent of recent documentaries like Deliver Us from Evil and For the Bible Tells Me So – about how divine grace often clashes with human error. When the people who speak for God take everything from you, how do you continue to believe in a religion that destroyed you? Philomena doesn't offer answers to the problem of faith, but it offers the consolations of humanity, the ways in which we find each other just as we struggle for the truth. In many ways, Philomena Lee might never find the son she's looking for or the closure that will end the most terrible chapter of her life, but the solace isn't in the solution. The striving is what matters most.