Culture
The Spinning Lariat: BFG Series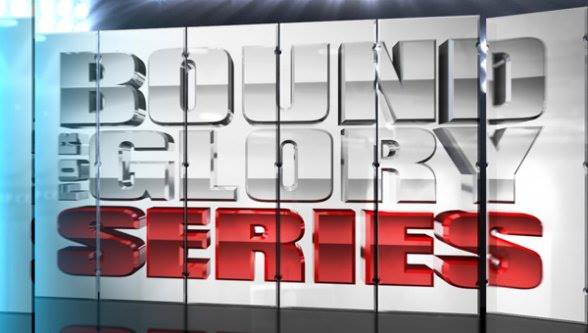 This week's Spinning Lariat, Trent Zuberi's look at the latest in TNA Impact Wrestling, is up in a special Monday edition.
Bound For Glory season is one of the most exciting times for TNA Impact Wrestling. The annual October pay-per-view event has affectionately been called TNA's WrestleMania, as the entire year essentially builds towards this one event. From the summer to the fall, there isn't a more exciting time in TNA, as they begin what is now in its third year known as the Bound for Glory Series.
The BFG series takes 12 competitors within the company and books them in matches week to week that hold varying amount of points depending on the type of match it is and/or the method of victory. For example:
Submission win = 10 points
Pinfall = 7 Points
Countout = 5 Points
Draw = 2 Points
Disqualification = -10 points
As the weeks go on, points are accumulated by each wrestler with a running tally from the beginning of the series in June to the end in September, where the top four face off in semi-final and later final matches. The winner goes to Bound For Glory to face the World Champion. Each wrestler gets an even amount of opportunities to accumulate the same amount of points with bonus features such as special attraction matches counting for more. An interesting thing of note is that this year TNA is counting matches that occur on weekend tour shows and not just televised events toward the series, so as to create a more interactive experience for the fans.
It's always exciting to see the up-and-down fluctuations of the competitors in the series and make your predictions on who will go to Bound For Glory as the number one contender for the World Heavyweight Championship. This week's article is taking a different approach, as I give a brief opinion and analysis of each entrant in regards to who can/should be the winner. As of this writing we are about one month out from the No Surrender show which determines our contender, so I felt this was a good time for a breakdown.
*Number in parenthesis indicates current point standing.
Magnus (39) – The current leader and breakout star of the series thus far. He has had a meteoric rise this year that saw him be the only non-former World Heavyweight Champion to be added to Main Event Mafia and saw more character establishment than ever before. The crowd loves him and he has easily become one of the key players in the company, but as much as I'd love to see him win the title, I do not think this is his time quite yet. He still has a little ways to go before being fully primed for that spot.
Bobby Roode (34) – Former World Champion and winner of the first-ever BFG series. He has completely come from behind by going from zero points to ranking up enough to be in second place; his causing Magnus to lose 10 by DQ didn't hurt the close margin either. He has formed a faction within the series that includes Kazarian and Daniels that will stir up an interesting dynamic around his desperation to regain gold. I think he'll be in the top four but not a winner this time out, due to his questionable means of getting there blowing up in his face.
Christopher Daniels (30) – The absolute uncrowned champion in TNA history. No one deserves the World Championship more than he does, but at this time I can see him being more of a post-series contender for the title and possible eventual champion based on the winner. He has no real issue with Bully Ray, but could have one with the winner.
Austin Aries (24) – Former World Champion that lit the series season ablaze last year by beating Bobby Roode for the title at Destination X. He is one of the best in the game, and I feel that he and Bully can put on a showcase for the title along with him feeling a bit of redemption as he went in as champion last year and lost.
Samoa Joe (26) – We are finally getting Joe back to where we wanted him to be. It's been a bit slow, but he is once again becoming the machine that we all knew and loved. Solid wins and programs have kept Joe consistent with the audience, and the MEM feud against the Aces and Eights gives him a good lead-in to being a contender. The rebuild isn't fully finished, but he is also a former World Champion that has been focused on regaining for quite some time now, so I can see a good story develop if he is slated to win.
Mr. Anderson (24) – The Aces and Eights representative by default for fairness. Is Anderson being used as a buffer for his fellow Aces and Eights member and current champion Bully Ray, or is he actually vying for the top spot? The interesting thing to note is that there has been dissention between President Bully Ray and his VP Mr. Anderson over club direction, so the concept of Anderson truly wanting the spot can and does make sense if decided.
Jeff Hardy (24) – Former World Champion and the winner of the 2012 BFG Series. Hardy is the most popular member of the TNA roster, but his current lack of character direction makes me highly doubt a win in the series. That being said, he does have one of the best storyline motivators to win the series in that he lost the title (and subsequent rematch) to Bully Ray in an unfair manner, so if anyone wants redemption, it's Jeff Hardy.
AJ Styles (22) – The odds-on favorite to win the entire series. A former World Champion who essentially went through character hell last year, causing him to turn dark and turn his back on everything that he once held dear. A win in this series could be the thing that propels AJ back to where he rightfully deserves to be, at the top of TNA's echelon as the marquee face of the company. A heroic win by him could instantly bring him back to prominence as the ultimate hero that saved the company he built from the hands of the evil Aces & Eights.
Kazarian (22) – Part of the Roode/Daniels crew, but also the great match go-to of the series. While he is sharing in Roode's dastardly plan to manipulate the series, there really is no issue he has with the Aces & Eights that could justify his spot for the title. In his case also I see a post-BFG contender.
Joseph Park (17) – The character is over with the crowd big time, but I do not feel that the issue between Joseph and Bully is strong enough to constitute a main event slot. However, the positive side of his entrance into the series is that not only has it served as a bridge for the Abyss character to return, but also for the re-emergence of Eric Young into a storyline; he is training Park. A little comic relief in a normally tough series.
Hernandez (7) – He has been having fantastic matches, but none have translated into wins except for one. While I feel that there could eventually be a time when the title could be his, that time isn't at the conclusion of this series. He is legitimizing certain matchups by being a strong third or fourth in the match, so his presence has been very crucial to the quality of the series.
Jay Bradley (0) – Unfortunately, he is the fall guy of this series. That's not to say that he hasn't had a great run in terms of opponents and matches, but he is in the strange gray area where he isn't exactly a rookie to the industry but is a rookie to the company. Him just being in the series shows a great deal of faith in how much the company wants him in a featured role. I definitely see a great post-series run for him.
So there we have it, folks. The next four weeks are going to be very exciting for TNA Impact, and I cannot wait for the conclusion of this series. As mentioned above, AJ Styles is my choice to win it all. His recent return to the "Phenomenal"-era AJ could mean something big in terms of character direction, but the great thing about this series is that you never know where or when they can shift it. Either way, whichever direction they go in, we are all in for a classic come October. Basically any one of these men versus Bully Ray will be an instant classic.
Questions? Comments? Feedback? Connect with me on Twitter @Vanillajoke