Music
Second Listen: "Birdland"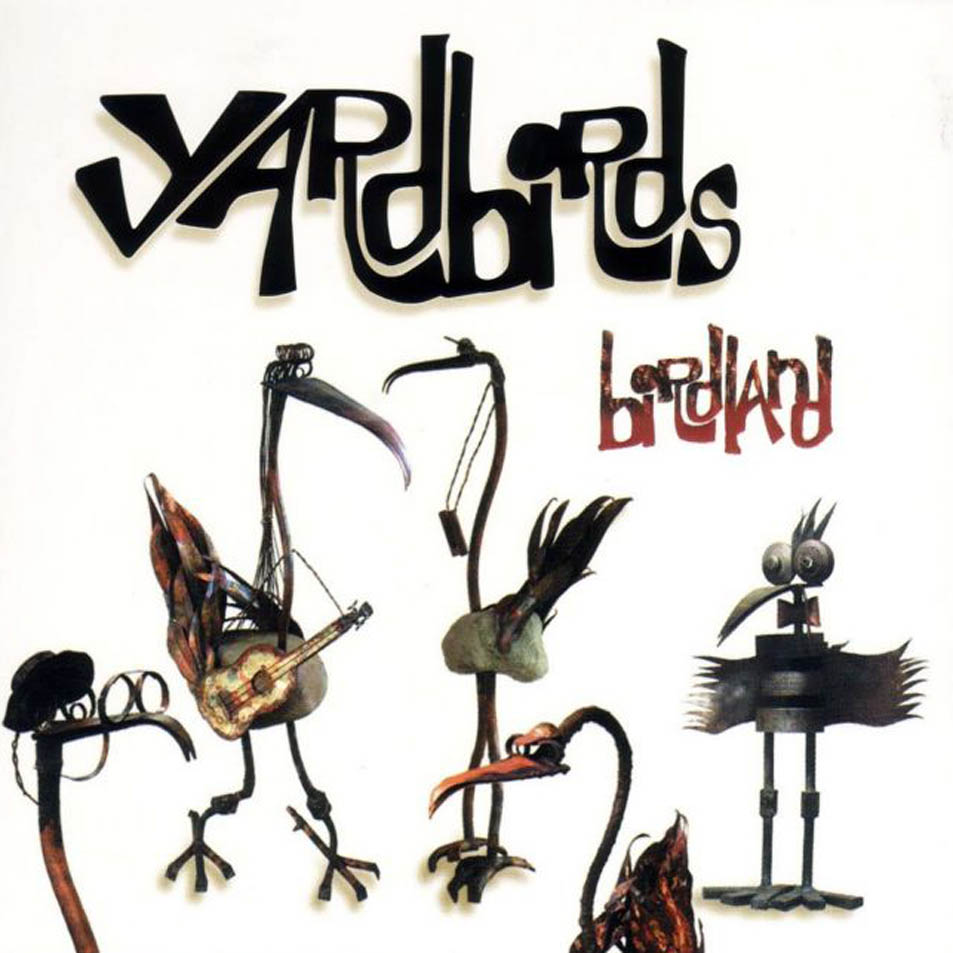 Every week in Second Listen, Frank Macarthy takes a closer look at some of the lesser-known albums put out by well-known musicians.
No other band in the history of rock 'n roll (or in the history of music in general) can boast about their lineup as much as The Yardbirds. Eric Clapton. Jimmy Page. Jeff Beck. John Paul Jones (for a minute). The Yardbirds were the supergroup of supergroups. Without them there would be no Led Zeppelin, no Slowhand, no…well, what did Jeff Beck do afterwards?
After 35 long years, two original members of the band decided to release Birdland, a collection of rerecorded Yardbirds favorites and seven originals. By two original members, we're talking the rhythm guitarist and drummer. Woo-hoo. It's hard to get too excited about a rhythm guitarist and a drummer, so they brought along a few friends, including Slash, Joe Satriani, Steve Vai, Brian May, and even Jeff Beck. Birdland is "The Yardbirds'" final stab at supergroup stardom. Too bad they brought a knife to a washed-up guitarist fight. (Sorry, Brian May.)
In the mid-1960s, a group of young British boys formed a band around their love of blues music. With influences such as Muddy Waters, Howlin' Wolf, and Bo Diddley, The Metropolitan Blues Quartet made themselves a household name as The Yardbirds. Soon after their initial incarnation, a baby-faced Eric Clapton replaced the original lead guitarist, Top Topham, in what can be regarded as one of the greatest moves in rock history. Clapton did not stay long, though, offering up a yet-to-be-discovered Jimmy Page in his place.
Let's stop here for a second. Clapton and Page found their fame through a band that would later feature a culturally irrelevant Slash and Steve Vai (he needs no adjective) on the same songs they originally recorded. Let that sink in. Alright, now we may continue.
The Yardbirds centered their sound on a blues-rock, Brit-pop style that felt unprocessed and real. Even after Page left, Jeff Beck took the reins and rode that dying horse farther than anyone could have imagined. He should've let it die. In 2003, after over three decades of silence, Jim McCarty and Chris Dreja decided it was the perfect time for a revival. They were attempting to breathe life into a horse that has been beaten for far too long. Tracks like, "For Your Love," "The Nazz Are Blue," and "Train Kept A-Rollin'" deserve a well-earned spot on a Yardbirds best-of collection. Instead they get rehashed and stripped of their original feeling. Yes, they may finally be mixed properly and with a professional, clean sound, but that was not what the Yardbirds were about.
The original tracks do bring a depth to the Yardbirds that never existed, however. Although this may not be the Yardbirds we have come to love and respect, their maturity definitely shows, despite the masturbatory guitar solos that are the only way listeners can pick out the guest appearances. "Mr. Saboteur" and "My Blind Life," are driven by the simple, blues-based riffs that The Yardbirds used to embody, only modernized. Think of a drunk Kenny Wayne Shepherd with less emotion and more cliché (and boring) progressions. That's Birdland.
For the first time in their long career as a band, The Yardbirds finally sound "good." Not good in the sense that the album should be played on repeat (or even added to your music collection), but they finally sound like a tight, professional band with decent recording equipment. The problem is that fans of The Yardbirds are not looking for a group of professionals; that's what the spinoffs were for. Their thin, poorly recorded, balls-out, "blues-pop" style is what they were known for. Were. Sometimes band transformations are necessary and should be welcomed, even if they seem to be nothing more than an attempt to sell-out. (I prefer to see these transformations as "buying-in" – i.e. Green Day.)
But, if you are looking for mediocre blues with somewhat meaningful lyrics, look no further than "An Original Man (A Song For Keith)." The two remaining members dedicated the final track of the album to Keith Relf, the original lead singer of The Yardbirds, who passed away in 1976 after being electrocuted by an improperly grounded guitar in his home). Although this is not the best track on the album, there is something about the vocals that is simultaneously haunting and completely sincere. This may not sound like The Yardbirds we have come to know, but it feels like The Yardbirds.
Overall, Birdland doesn't bring much new material to the table, and what it does bring doesn't beg for seconds. The magic is gone. Birdland feels like a lazy attempt to stay relevant in a music landscape that has seemingly forgotten this once super supergroup. Is Birdland a bad album? Not really. Is Birdland a Yardbirds album? Absolutely not.