Culture
The Hipster's Cookbook: Putting Appliances to Work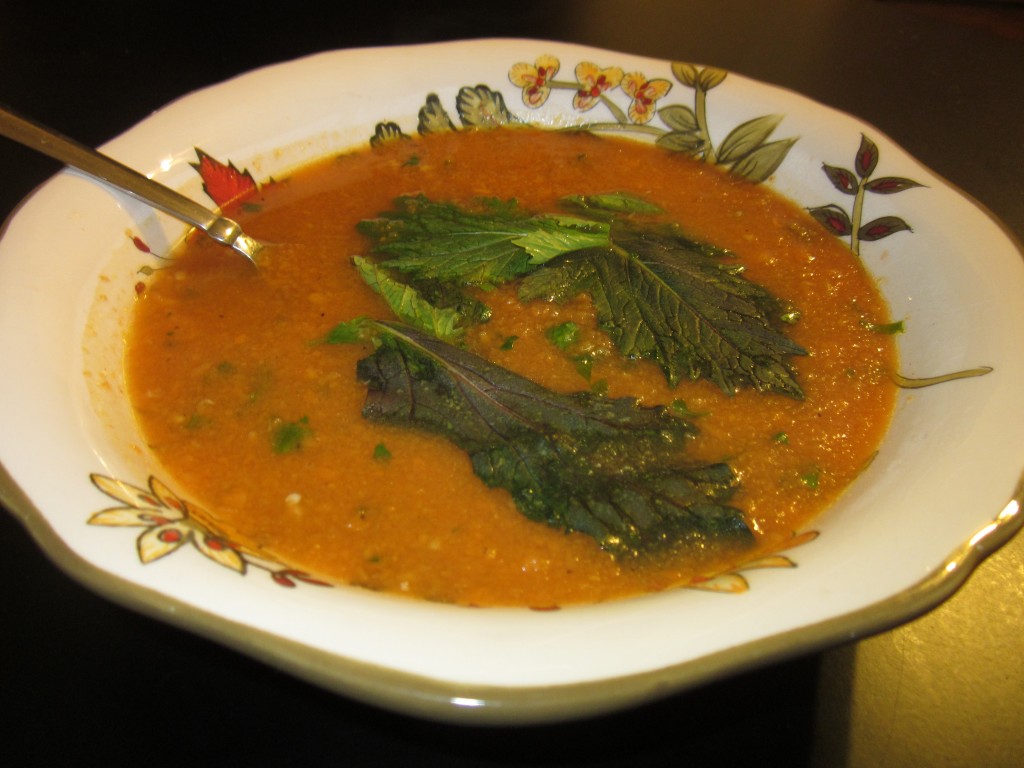 Every week in The Hipster's Cookbook, Meghan Bongartz shows you how to make delicious food for little money.
Like most Chicagoans, I live in an apartment with a small kitchen and limited counter space. This means that a lot of my appliances spend most of their time on the top shelf of my pantry, and I tend to forget about them until I really need them. I use a whisk before the blender and the hand mixer before the stand mixer because of ease of access, even though the blender and the stand mixer usually do the job at hand more quickly. I have a fondue set that I have not, in fact, used since I moved into my apartment because someone taller than me would need to bring it down from its unreachable storage spot. (This is actually somewhat embarrassing since I've lived in this apartment for almost four years.) And I usually forget that I even own a food processor.
Food processors are one of those things that you think you can do without until you start using one, and then you wonder why you waited so long. They cut cooking time so drastically that it feels like cheating; it literally takes seconds to make a pie crust using one. They're also great for grinding nuts (and even making nut butter and nut flour), grating cheese and potatoes, and chopping vegetables. As previously mentioned, I usually forget that I have a food processor and do these things by hand, often taking just shy of forever. Sometimes, though, whatever I'm doing takes such a monumentally long time that it forces me to remember that I have this electric contraption in my pantry that I could bring out and save myself a lot of time. Like making carrot soup. The first time I made this, I spent an eternity finely grating about half a carrot by hand before the light bulb went off in my head. I was done with the rest of the carrots in seconds.
I'm pretty sure I haven't used the food processor since then, but right now I have pounds of carrots in my fridge from my CSA membership (yay vegetable delivery!), so it was time to make soup and use lots of them at once. This time I remembered to break out the food processor right away. The nice thing about getting carrots straight from the farm is that you don't even have to peel them. If you're working with grocery store produce, I don't recommend skipping that particular step, though, because the outer layer will be much thicker. I like this soup to retain some carrot chunks, so I don't process it again once it's cooked, but if you'd like it to be extra creamy you can put the finished soup in the blender and puree for a few seconds. I garnished with mustard greens because I also have more of those than I know what to do with from my CSA, but additional cilantro would also work.
——
Cleansing Carrot Soup
1 tbs olive oil
2 cloves garlic, crushed or minced
2 cups vegetable broth
5-6 large carrots, washed thoroughly
1 2-3 inch piece of ginger root, peeled
Salt and pepper to taste
1/4 cup cilantro, roughly chopped
1) In a large saucepan, heat the olive oil over medium low heat. Sautee the garlic until it begins to turn translucent.
2) Add vegetable broth to the saucepan, increase heat to medium high, and bring to a rolling boil.
3) While waiting for the broth to boil, process carrots and ginger in a food processor fitted with a sharp chopping blade until they are finely minced to a pulpy texture. This should yield about 2 ½ cups.
4) Add carrots and ginger to vegetable broth, season with salt and pepper, stir to combine, and allow to return to a boil.
5) Add cilantro, reduce to a simmer, and cook for 10 minutes. Garnish with additional cilantro or other greens if desired to serve.