Culture
Monday Morning Roundtable: Summer Movies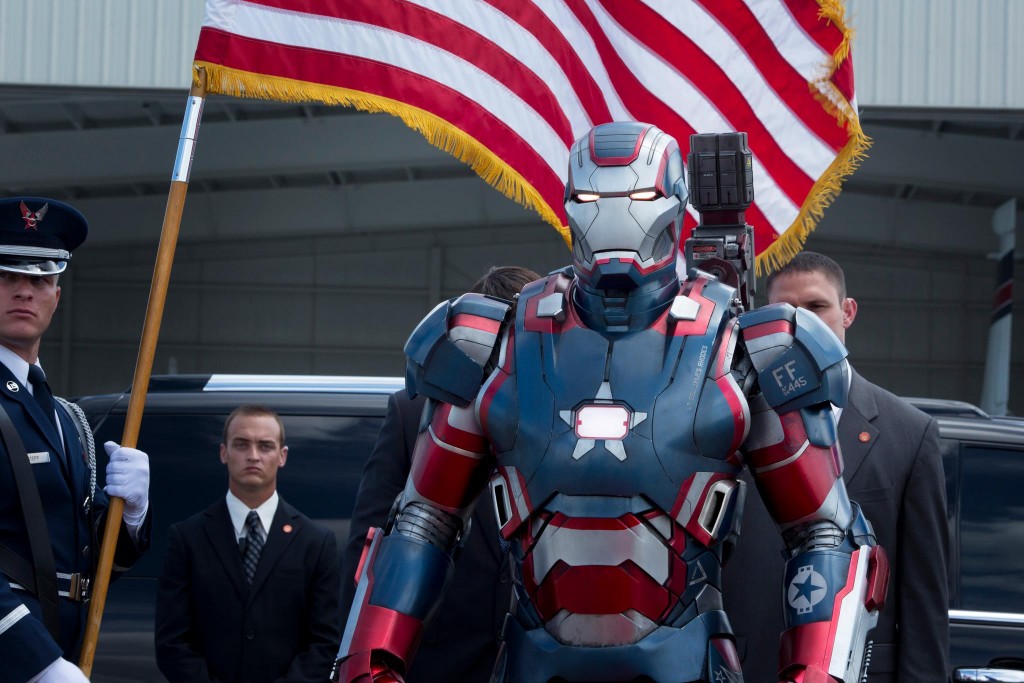 This week, the Heave staff was asked:
Starting this Friday with Iron Man 3, the summer movie season will begin. What're you most looking forward to this year, and why?
Quinn McGee
Pacific Rim, because huge-ass fighting robots and monsters. It's the same reason I was excited for Real Steel, except with monsters, and that's awesome.
Amy Dittmeier
Other than Iron Man 3? In some weird way I want to see RIPD. That and the new Harold Lloyd reprint that the Music Box will be screening.
Ben Kessell
This is a special time of year in the Midwest. As the northern frost recedes, nature takes its course, and the breasts of women everywhere begin to bloom. No longer threatened by chilly winds and snow, boobies come out to play in a veritable cornucopia of shapes, colors, arrangements and levels of exposure. It really is a sight to behold, and it warms the blood in a way that sunshine cannot.
Johnny Coconate
Man of Steel for sure, but also Pacific Rim because it has giant motherfucking monsters fighting giant motherfucking robots. If this movie makes money, it could open the door for all kinds of mech movies, and hell, maybe a new Power Rangers movie. Don't children deserve to see a good giant robot movie, instead of all this Transformers shit? Well, now is the time.
Trent Zuberi
Really looking forward to Machete Kills. It's a bit toward the end of the season, but the first one was so good and I think they can add even more story to this one than the first had.
Marissa Morales
Definitely The Great Gatsby. I'm worried about them making Daisy sympathetic, but whatever. That soundtrack is already dope, Leo is the perfect Gatsby and it's Baz Luhrmann, so you know it'll be real pretty.
I'm also excited for Star Trek Into Darkness, and I'm not. I like Benedict Cumberbatch being my secret. Let's be real, though, that movie looks amazing.
Meghan Bongartz
I'd be lying if I said that I wasn't excited about After Earth, Iron Man 3 and World War Z because explosions and spaceships and zombies are some of my favorite things. I think I'm most looking forward to The Bling Ring, though, both out of sheer curiosity at seeing Emma Watson in a character so outside her usual type and because it just looks fantastic.
Dominick Mayer
Here's where one of Heave's resident film critics sounds like an asshole: Many of the movies I'm most excited about this year are the indie movies that'll come out as counterprogramming against big-ticket stuff. Frances Ha, which director Noah Baumbach co-wrote with Greta Gerwig, looks absolutely fantastic, and I'm a sucker for high-def black and white photography. The Way, Way Back looks a lot like the criminally underrated Adventureland, which means I'm absolutely going to eat it up, and You're Next looks like an excellent late-season horror movie.
As far as the big stuff is concerned, though, I'm really interested in Elysium, Neill Blomkamp's long-awaited follow-up to District 9. It looks like a strange mix of Halo and the opening scenes of Wall-E, but as a dark future-shock action film. Cannot even wait.