Culture
Monday Morning Roundtable: Chicago Burgers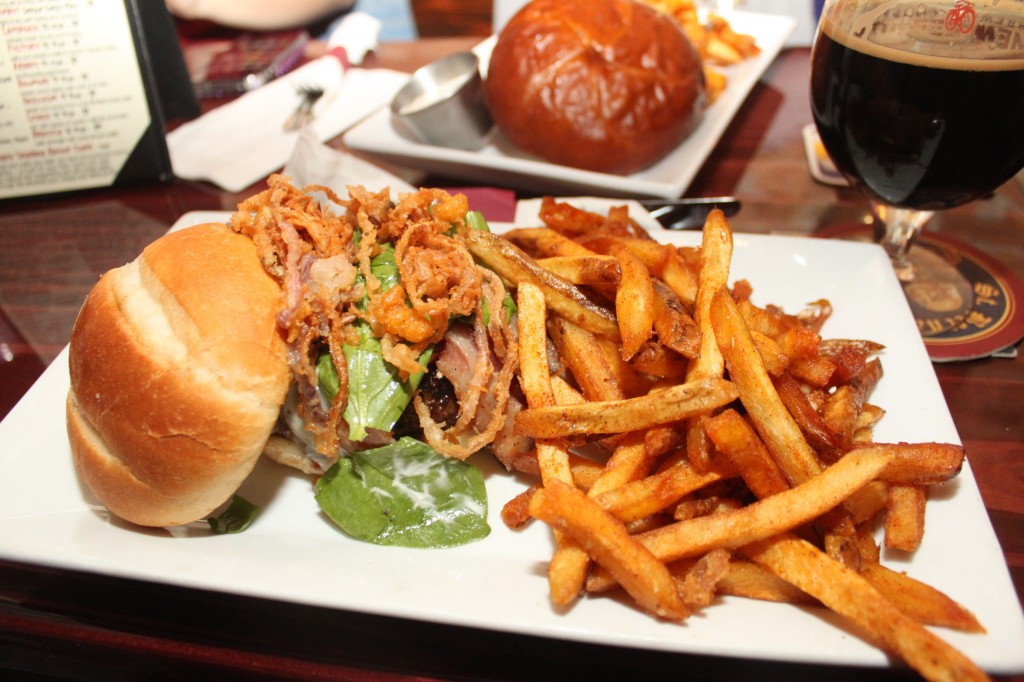 This week, the Heave staff was asked:
What's the best place to grab a burger in Chicago?
Michael Roffman
If you can handle the Brown Line in the winter, and a slight walk, write this down: Bad Apple. Though locals know this hangout by now,  the beer-savvy tavern in Lincoln Square serves up the tastiest burgers in the Second City, surpassing conglomerate cult favorites like Kuma's Corner or the leaner fare at DMK. Why? Creativity without gluttony. Clench down on the Jersey Turnpike and taste what a pork roll does to Grade A beef. Sizzle your taste buds with Slow Burn's arsenal of peppers. Or, if you're as bold as Rock 'n' Roll's Most Overrated Musician, pucker up for some peanut butter, bacon, and beef, aka Elvis's Last Supper. Just allow 35-50 minutes to peruse their drinks list – it's overwhelming in all the right ways.
Adam Cowden
I've got to go with the obvious choice: Portillo's.
Josh Watkins
Anywhere. My pallet is hideously unrefined, perhaps from years of hot-n-spicy enthusiasm, so most foods taste great to me. Kuma's? Awesome. Those bourgeois white restuarants in Old Town? Great burgers. Mr G's Beef in Logan Square? Applebees? Even between paychecks I'm not opposed to Burger King or whatever I find on the floor of the North Bus? Shovel it in, daddy. If you're a picky eater, you're probably just a bitch anyway. Burger wherever.
Jonathan Mondragon
Kuma's Corner, or else.
Patrick McGee
I'm quite a fan of Five Guys, because they're everywhere and I never have a bad experience. Then again, I haven't had very many burgers in the city. I don't know what I'm talking about. What's a burger?
Amy Dittmeier
My favorite burger is at Lockdown in Chicago – its a burger with bacon, bananas, and peanut butter on it. And it's goddamn delicious.
Marissa Morales
Bad Apple, no question. They have inventive burgers that are damn delicious, and they have the coolest fry seasoning options and probably the best beer and drink list I've ever seen. It's my favorite place.
Dominick Mayer
Though I feel like I'm betraying my neighborhood by not saying Bad Apple (the place which, above all things, introduced me to the miracle that is Left Hand Smokejumper), I have to go with Kuma's by a hair. I would've actually said The Counter, chain though it was, because of the feeling of total, blissful satisfaction I once found in gorging myself on a long plate of a custom half-pound burger and cheddar fries. Now that The Counter is dead, and indeed a second Kuma's has taken its place, I substitute one hearty trough of food for another. My jam, since I'm a recovering picky eater: the Metallica. All the joy of a buffalo bleu burger, with bacon to match.