Music
'When It Was Now' suffers from more than subject/verb agreement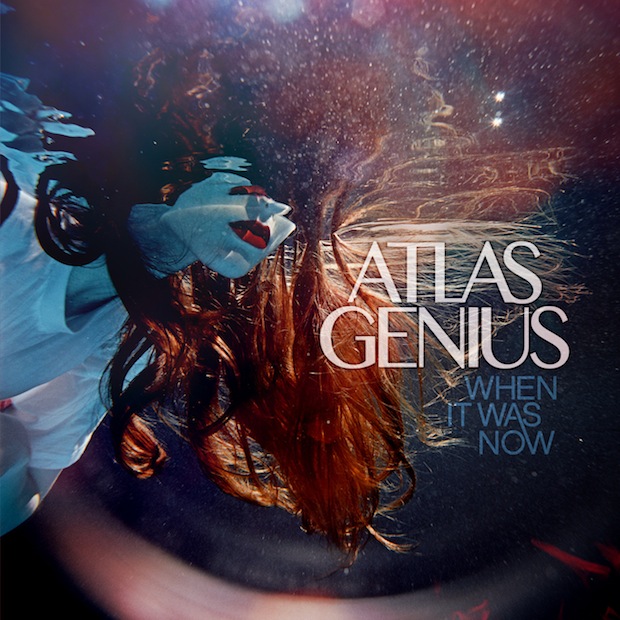 When It Was Now Atlas Genius
Release Date: Feb 19, 13
1
2
3
4
5
6
7
8
9
10
Atlas Genius popped onto the scene way back in May of 2011 with a song called "Trojans." It bounced around for the summer, appropriately, as it's doused in sonic sunshine akin to Southern California and features all the markings of a Phoenix meets Death Cab for Cutie jam. It's the sort of song that you'll hear piping through the speakers at your local banana stand on the boardwalk as well as playing in the background at that party you remember from last summer. Even the repeated chorus line of, "Your trojans in my head," doesn't sound as cheesy in context as it does reading it in this review.
Unfortunately, this piece of summer shill was the first single off an album coming out nearly two years later (titled When It Was Now), and it's as far as Atlas Genius has progressed in those 24 months. The track following "Trojans," "Through The Glass" carries with it an electro-inspired melody and vocals that, I swear, were pulled straight from the latest/worst Shins record.
The entirety of the album feels like a family-friendly electronic rock effort that got bogarted by Ben Gibbard at one of his most vulnerable post-Zooey episodes. There's a lot going on. And, maybe that's one of the reasons it's taken this band two years to release the album. In that two years, however, it feels like they've sandblasted off any edge or roughness that might save it from itself. I actually found myself begging for the ninth track, "All These Girls" to be a reflection of some sort of edge – I'd been so unoffended up to that point by any lack of full commitment to anything other than creating tracks custom-made for The O.C.–that even a little misogyny sounded like a welcome reprieve.
Alas, "All These Girls" features the same crystal-cut perfection in pop song mentality as the rest of the album (Note: "perfect pop song mentality" is different from "a perfect pop song." I love "Since U Been Gone"). "All these girls are not the same…" Keith Jeffrey repeats over and over. Unfortunately, this album is all the same.
If Phoenix or other inoffensive, early-aughts elevator electro rock is your thing, then Atlas Genius is up your alley and you should run out and pick up When It Was Now right away. But if you've moved on to something slightly more heady since your Seth Cohen/Summer Roberts heyday, skip this merely mediocre album.