Music
Underrated Classics: "I Could Be Happy"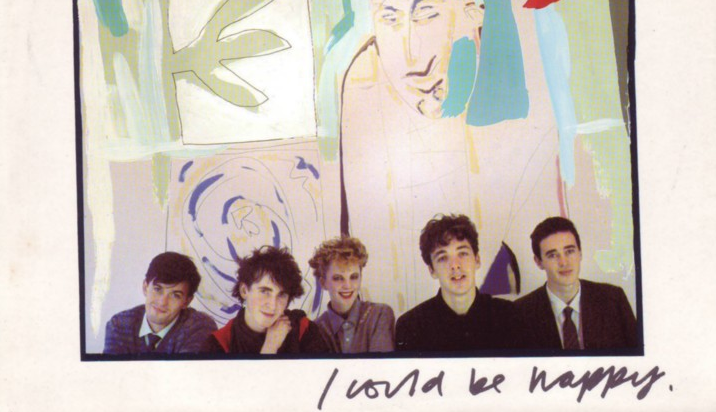 Each week in Underrated Classics, Cory Clifford digs deeper into the annals of music history to recommend essential unsung acts that have yet to even find a sustained cult appeal.
In today's pop climate (through various circuits), most corners of the melodic world can be closely examined, and for the most part critiqued in a fair and somewhat coherent manner. We still have that great chance of a band or artist being a huge pop-star somewhere, while still being a cult-artist elsewhere. For the most part however, the world is pretty much there for the taking for anyone making any type of pop music. Before the internet became THE cultural center of the world, that compound wasn't anywhere near as attainable. Of course you're probably thinking to yourself "Well, duh, word wasn't spread as quickly in the twentieth century. EVERYONE KNOWS THAT." No shit (and yes, it sometimes does haunt me while I'm writing a column that nearly primarily features bands and musicians that don't perform or release -or both – as much as they used to anymore)!
But seriously, focusing on pop music specifically, any pop-moron (and yes, vying for worldwide fame, is somewhat moronic) has the potential to be a global phenomenon. It's an easier climate. Looking back into a certain decade of pop music, specifically in this article the 1980s, you could realize that a country like the U.K. may have eons of classic pop hits to complain about that us Americans can discover and gush over without radio's destruction. One of my favorite English hits (that for better or worse, is a big unknown in the States) is by Scottish new wave band Altered Images – the dance-y breakup classic "I Could Be Happy:"

After achieving huge success and acclaim for their debut album Happy Birthday (as well as acclaim from their monstrous hit title track), Altered Images re-hired famed punk and new wave producer Martin Rushent to produce their next album, the poppier, more dance-infused, Pinky Blue. The album as a whole is a fairly well-made pop record, but it's like most pop releases: the singles are strategically placed and the rest are filler. Despite being a critical flop, the album is still the band's highest charting album, and fortunately featured a super cool extended version of the U.K.'s coolest new wave songs my ears have ever been graced by.
"I Could Be Happy" is very familiar upon first listen. The production is suited for 80s nightclub hip-shaking, and the guitars have just the perfectly subtle amount of reverb and manipulated effect. But once the song is in it's final chorus, you realize how melodically brilliant the song is as a whole. Though lyrically minimal, the words hit you like a pile of bricks. The title is repeated throughout, which is definitely reminder of its distraughtness, but the chorus truly lays it on thick with "Get away, far away/how do I escape from you?". The subtle touches of synths and pads create a genre-normative atmosphere, but at the same time are unique and original enough to allow "I Could Be Happy" to be in it's own plane above the sound-alike new waves songs of its era. Lastly, the twee-but-confident vocals of Clare Grogan give so much post-modern northern soul to this song, that it makes you want to reach out and kiss her on the cheek.
Altered Images had six Top 40 hits in the U.K. between 1981 and 1983, and are definitely looked back as one of BBC radio's stronger new wave acts of that decade. Yet despite the band's most famous song, "Happy Birthday," being featured in the John Hughes classic Sixteen Candles, the band was mostly under-distributed stateside and just didn't seem important enough for American major labels to over-market the shit out of them. Strangely enough, I think if given the chance, Altered Images could have had as big of a success as British exports like Human League and Erasure.
Regardless, that's one of the best things about examining iconic songs such as "I Could Be Happy." It's a song that at one point in America, record clerks and new romantic obsessives knew about at the most, yet at the same time it was a song that probably most of the United Kingdom grew tired of after six months to a year. The English say the same things about how fascinating certain famous American acts that we all grew tired of years before, so it's no surprise that there are these full circles instances of hemispherically overlooked mega-hits. And with the modern landscape of over-enthusiastic trust fund babes with synthesizers and the odd cult of American twee fans, it seems perfectly logical for "I Could Be Happy" to become a classic song that hardly any Americans knew about until recently. But isn't that the beauty of the digital age? Revivalism is in full swing, and English-language pop music is just a portion of it. "I Could Be Happy" for sure is bound to be a conversation starter with this modern generation of cultural American-anglophiles.