Culture
Dear Big Brother: Early Christmas Presents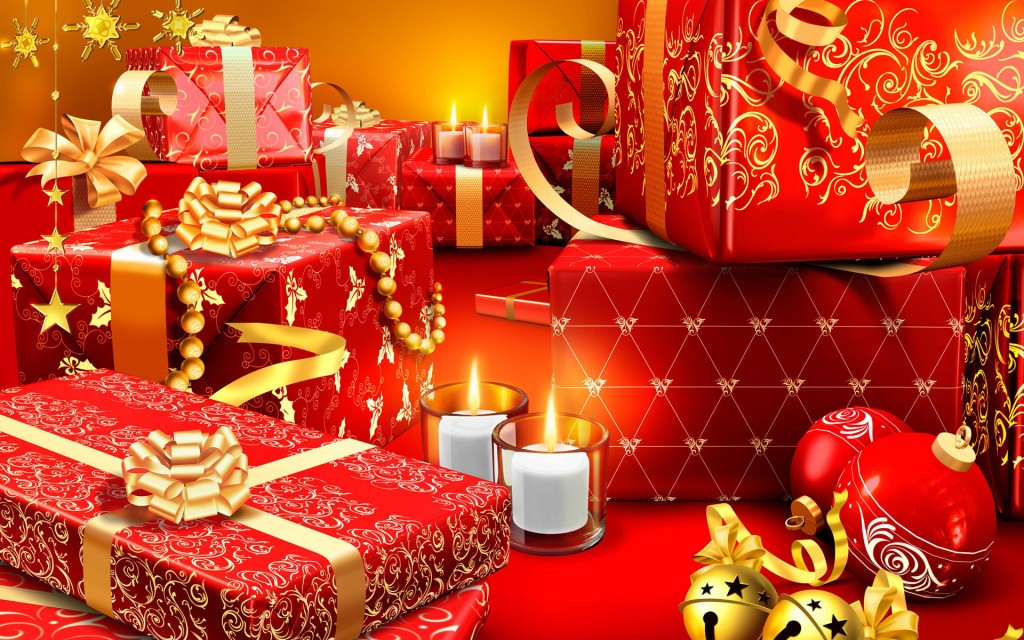 Every other Friday in Dear Big Brother, Michael Alexander writes open letters to one of the most important influences on his life.
Dear Big Brother,
It's me again. I'm not sure if you got my last letter, but don't worry. I have more to get off my chest. Since Christmas time is approaching, I wanted to take some time to express my gratitude for two particular early presents you gave to me this year. It makes me think back to the times mom would let me and little sis open one present on Christmas Eve. Still makes me laugh today that we weren't permitted to unwrap the biggest gift under the tree. It was a strictly forbidden dictate for opening an early Christmas gift. I know she received her degree in Criminal Justice, but this imposed law might have been a little much.
I remember that special Christmas in 1998 when I got a combo gift that was Madden '98 and Jay Z's Vol. 2. Hard Knock Life. I listened to that all day, until it was time to go see the rest of the family for dinner. I recall reading Decoded a few years back, which gave me insight into the backstory of the actual song "Hard Knock Life." If I remember correctly, it rekindled feelings of Sean Carter's youth watching Little Orphan Annie on his television in the New York projects, along with the journey necessary to gain the rights to actually sample the song. The dedication certain artists go through just to be closer to you, Big Brother, never ceases to amaze me.
But in 2012, you chose to give me two very special early presents. I must say they were unexpected, but maybe that's the way it was intended. On May 11, you gave me Control System by Ab-Soul. At the time, I rarely bought music off iTunes unless I was purchasing the latest Kanye project or buying albums I never had the chance to buy in the past. Scrolling the latest releases, I spotted the $9.99 bargain of my life. I had already heard some of the singles off the record, like "SOPA" featuring SchoolBoy Q, or "ILLuminate" with KDot, but I was taken aback by how complete the entire album was. How the lone man in TDE, the one nicknamed Black Lip Bastard, the one nobody speaks about, the one who always rocks the black shades, had given me a gem.
I remember, Big Brother, how you've showed me how some artists try so hard on their first major albums ,they lose themselves in the process. They want to do great so bad, they lack focus and in turn lose their identity. I mean, have you seen Wiz Khalifa's latest album cover? Ab-Soul gave his entire mind, body and soul to the seventeen-track creation. He spoke with honesty and openness when he questioned the government on "Terrorist Threats" and revealed heartbreak on "The Book of Soul." I made a pledge that day (after listening to it three straight times) that as long as I went anywhere and needed music on my person, Control System would never leave my side.
But maybe the best musical gift I have recieved in years came on October 22. Up until then, I was convinced nothing would knock Control System from the top of my list of best albums of the year. And after you talked me into going to SoundSet in Minnesota to check out your understudy named Kendrick Lamar, I left his performance underwhelmed. Maybe my expectations were too high. So I tempered my emotions the night before good kid, m.A.A.d city, so I wouldn't setup myself up for a potential letdown. (Remember how you tried to console me after I listened to Rolling Papers?) Little did I know that I was waiting for the unveiling of a masterpiece. It was literally a short film masked as an album.
The story of a maturing Kendrick Lamar growing up on the beautiful yet ugly streets of Compton. Riding around in his mother's minivan. How on earth could the skits with his mom and dad feel so intrinsically perfect, weaved from front to middle to end? Big Brother, you were right. You told me that you had something great manifesting on the West Coast. You told me not to lose faith even when the streets took 2pac from me, Detox by Dre had yet to see the light of day and Game's Documentary was the last collection of California-laden ballads to touch my soul.
And then there was the one song that stole the show. A twelve-minute manifesto entitled "Sing About Me, I'm Dying of Thirst." I had never heard anything like it before. How could he get away with such a lengthy song in a current society that craves instant gratification and despises anything that draws their attention away from their Twitter or Facebook accounts? I even had to call my closest musical confidante, just to reaffirm if we both felt that Kendrick had delivered a modern day classic. It was a consensus: yes. People were starting to doubt you, Big Brother, and I admit my belief in you wavered at certain points. But with Ab-Soul and Kendrick Lamar, you reaffirmed my faith. Thank you, and Merry Christmas.
From Your Little Brother,
Mike