Music
45 RPM: Massive Attack (Pt. 2)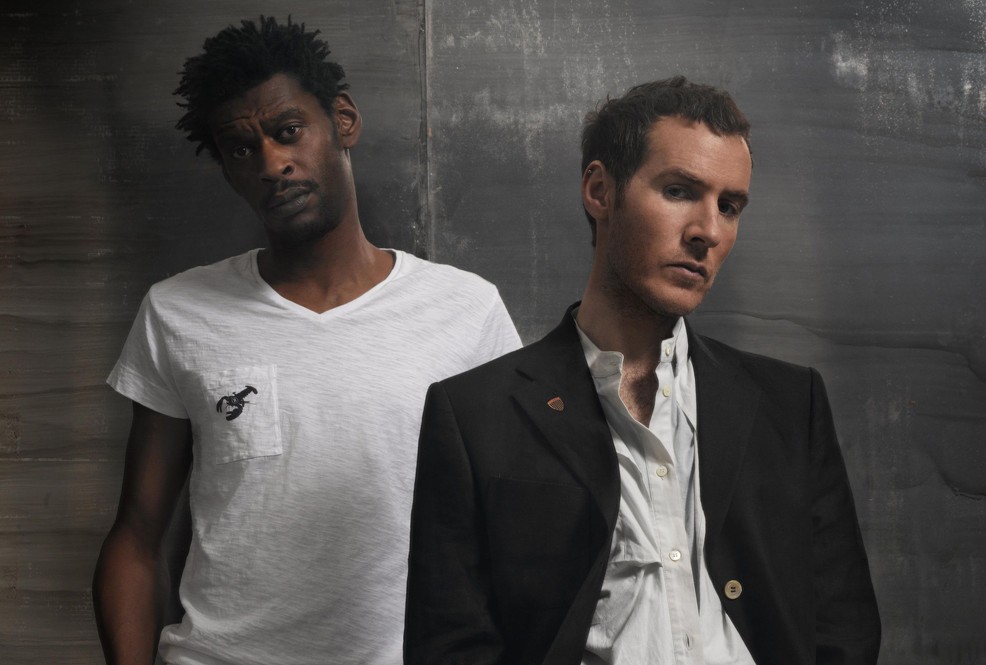 In 45 RPM, Jonathan Mondragon takes an in-depth look at a different artist or band's discography each week. This week, part two of his look at trip-hop pioneers Massive Attack. Part one can be found to your right.
100th Window (2003)
Following the huge success of and subsequent tour behind Mezzanine, Massive Attack underwent a crisis when two of its three members chose to depart for different reasons; Grant Marshall was to focus on raising his family and take a break from music indefinitely, and Andrew Vowles had expressed unhappiness with Mezzanine, the new direction and the dynamic of the band. This left Robert Del Naja, with assistance from longtime associate Neil Davidge, to commence writing for the next release. Numerous scoring and soundtrack jobs kept the duo busy while they struggled to finish a record that took just short of five years to complete, including hiring a backing band (Lupine Wolf), recording an album's worth of material, scrapping it and starting over. The final product, 2003's 100th Window, included vocals once more by Horace Andy, 3D, Blur/Gorillaz mastermind Damon Albarn, a flu-stricken Sinead O'Connor and a sound unlike any previous material.
Gone are the discernible instruments and hip-hop/jazz/soul influence, replaced by cold, dark, and sterile tones, sounding more like the creations of a computer than a human being. Longtime supporters of the band complained that the new direction was not Massive Attack, shunning their previous direction and basically just turning out as a 3D solo album. While this may be true, the record has plenty to offer new listeners. Despite having the flu during recording, O'Connor manages to provide some of the most spellbinding vocals in her career, especially on the very political "A Prayer For England" and the gorgeous "What Your Soul Sings."
Del Naja's vocals are as distant as ever, drenched in effects, chopped, panned, and acting as a texture of their own. It even included one of the strangest singles the band has released, the trippy, druggy "Butterfly Caught," with its metallic breakbeat drums, washes of pads and sinister vocals. Opener "Future Proof" is one of the only songs from this album the band still plays live, and that it deserves. You shouldn't come into 100th Window expecting anything like Massive Attack have worked on previously, but if you change your expectations and let the future sounds grab you, you'll like it a whole lot more.
Heligoland (2011)
The gap between releases for Massive Attack seems to be growing longer and longer, but if they're this good, who really cares? Seven years after 100th Window, the band surfaced after a long period of dormancy, the return of Daddy G, and time spent writing/recording in Damon Albarn's studio with the excellent and varied Heligoland, which again takes things into unexplored territory for the band. Including the most (and perhaps the best) guest vocalists to date (Tunde Adebimpe of TV on the Radio, Hope Sandoval of Mazzy Star, Guy Garvey of Elbow, Damon Albarn, Horace Andy and former Tricky collaborator Martina Topley-Bird), the album uses each artist's unique identity to the benefit of every song, resulting in an incredible and varied collection of collaborations under the moniker of Massive Attack. Where on 100th Window live instruments were few and far between, processed heavily under effects to be mixed in perfectly with the electronics and synthetic sounds, Heligoland places emphasis on the organic, with most of the songs featuring live instrumentation, analog synths, sequencers, samplers and such to present a more "live" sound.
The arrangements of the songs is as unpredictable and creative as ever, with the Adebimpe-sung opener "Pray For Rain" starting out jazzy and foreboding; with drums, piano and talk of "the deepest hollow of our minds," it soon erupts into soulful bliss before dropping out again and into one of two astounding Martina Topley-Bird tracks, the slick and upbeat "Babel." The album goes from the haunting, familiarly artificial sterility of "Flat of the Blade" to one of the most beautiful and hypnotic tracks the band has written, "Paradise Circus," in great part thanks to the soft, tender vocals of Hope Sandoval. Closer "Atlas Air" is seven minutes of building, dark grooves under a familiar and welcome Robert Del Naja whisper-singing, and may be one of the foremost highlights of an album full of highlights. Let's hope that we don't have to wait another seven years for an album from Massive Attack. But in the meantime, sit down and give these a few listens. You'll thank yourself for taking it all in.