Music
Underrated Classics: Gene Clark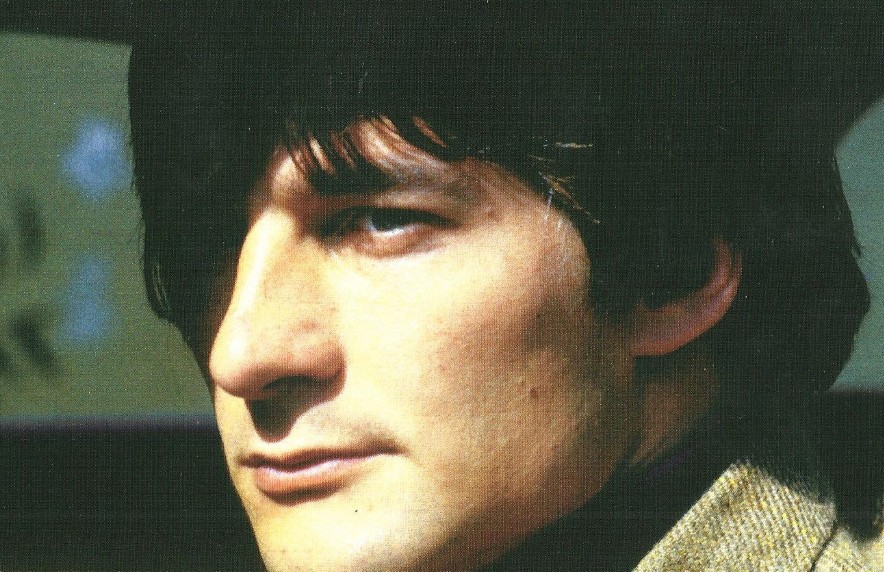 Each week in Underrated Classics, Cory Clifford digs deeper into the annals of music history to recommend essential unsung acts that have yet to even find a sustained cult appeal. This week, he looks at Byrds alum Gene Clark and his 70s solo effort White Light.
As strange as it sounds to say such a thing, I think today's generation tends to forget how truly important a band like The Byrds has been to the history of modern music. They pretty much defined how American bands ought to sound for the next 50 years. You can still hear their influence throughout the decades – from Lynyrd Skynyrd to R.E.M. to The Hold Steady. They created an approach to pop-songwriting that would become a formula used over and over again. But the L.A. band would prove to be the most notoriously overcrowded act with songwriting talent, with the only original member to stick it out throughout the whole thing was main singer Roger McGuinn.
The irony there though, was that out of all the songwriters in the band, Roger was the least talented. In fact, the majority of Byrds' originals in their first formation were written by Gene Clark, who many liken to Bob Dylan, only with a much more pleasant singing voice. Gene Clark was clearly underused and under appreciated, and in 1967 he went solo, and release a dozen or so albums, all filled with brilliant lyricism and melody. After the commercial failure of Clark's 1967 debut album, the Byrds-alike Gene Clark with Gosdin Brothers, he shortly joined the Byrds until stumbling upon a brilliant session with banjo player Doug Dillard, whom helped Gene break ground on the makings of country rock. Gene's most impressive was his sophomore effort; a country-rock-classic, 1971's classic White Light. By the time 1970 had rolled around, Clark was fed up with the music industry, and lived with his family off the coast of Albion, California, until befriending guitarist Jesse Ed Davis, who he would produce White Light with. The album is nine tracks of brilliant acoustic-laden tracks that includes one brilliant cover of Bob Dylan's "Tears of Rage."
The album opens with the bar-jukebox-friendly "The Virgin," a brilliant tune about a young lady being thrown into adulthood at too young of an age. Gene proves his poetic prowess instantly with lines like "Though the streets cried out, 'go homesick'/Virtues strength of mind would ring/In the maladies of meaning/The sad song she learned to sing." The acoustic-personality of the album shines heavily with the following track with the somber "With Tomorrow." A song that shows Gene holding on to the sadness of a former love, this is one of Gene Clark's most heart-wrenching songs.
Following the sadness, we have the fun honky-tonk rocker title track. "White Light" is a hopeful apocalyptic tale that has some of the most impressive imagery in pop history. Lines like "Oh, the smithies anvil rings/And the symphony it sings/No voice nor poet's pen can put to tune…" and "The communion of the forces take delight/With the fear that no tongues may read nor write," Gene showcases his ability to channel the small-town Americana of Bob Dylan, and the image-laden poetry of Arthur Rimbaud. Next we have one of Gene Clark's most romantic songs, the beautiful organ-supported "Because of You." The song is a wonderful ode to the love for his wife, as he declares "The sun I see only shines for me because of you.""One In A Hundred" and "For A Spanish Guitar" are brilliant country rock numbers, with personalities that clearly would pave the way for later bands like Lynyrd Skynyrd and Drive-By Truckers.
"Where My Love Lies Asleep" has some truly brilliant wammy'd guitar by Jesse Ed Davis, and shows Gene Clark's romantic side again in the delivery of lyrics like "Through the hallways of wonder/Down the steps of the deep/And the secrets that drum/Where my love lies asleep." Clark and Davis produce a terrific cover of Bob Dylan & The Band's brilliant Vietnam protest, "Tears of Rage." Though much more upbeat than both previous versions, Gene's version is a garage cover that has a Dixie-element to it that makes it a respectful and interesting interpretation. Lastly, we have the closing track, the reflection-filled "1975." The song very well could be about Gene looking back ten years removed of when the Byrds really made it big, but White Light was released four years before 1975. With lyrics just as brilliant as the previous eight, White Light's closer feels like Gene Clark settling with something previously unsettling, as he approaches the tail-end of his twenties.
Despite Gene Clark's commercial failures, the man pioneered music with his first band, eventually with his solo career, and was universally adored by critics. Sadly, just a few months after the Byrds short-reunion for the Rock & Roll Hall of Fame induction in 1991, Gene died of a heart-attack due to his destructive alcoholism. That spring, a legend was lost, but the decade that followed would show his legacy carrying on as a newcomer of "alt-country" acts would spring up, many citing Gene Clark as a direct influence. Gene Clark's 1971 classic White Light is brutally underrated classic, and in fact, much could be said about most of his solo work. But as years pass, his influence becomes more and more apparent, and his legacy becomes that much more sacred and beautiful.