Music
Bad Books – some say "YEAH!" I say "MEH"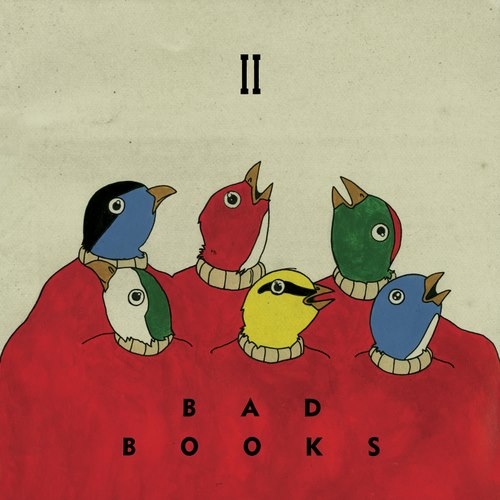 II Bad Books
Release Date: Oct 09, 12
1
2
3
4
5
6
7
8
9
10
"The sum of the parts are greater than the whole." Unfortunately, when it comes to contemporary music, this revision of the popular theorem tends to trend truer than the whole, "Whole being greater than the sum of its parts" thing. Especially when it comes to the now utterly devoid of meaning term, "super group." Super group should apply exclusively to the League of Justice and the Traveling Wilburys. And even the Wilburys' collective output is shadow play in light of the brilliant careers enjoyed by the group's individual members.
So it is with Bad Books, the collaborative effort of the Gentleman label mates Kevin Devine and Andy Hull of Manchester Orchestra, and their second album II.
As a solo artists Kevin Devine's work as a singer/songwriter is comprised of bare songs, meandering guitars and lyrics that founded on a ballast of political and personal. He's a solid lyricist and tracks like "Brother's Blood" have a refreshing and sincere emotion and angst to them.  Manchester Orchestra's music has, as of late, detoured towards grandeur and postured gravitas. Just watch the video for their song, "Virgin." It's the rock equivalent of a high school poetry slam – surface level revelations marred by thinking as sharp as a pot leaf.
II becomes a dialogue between sparseness and blown-out pop rock. Bad Books seems to restrain some of Andy Hull's more self-indulgent instincts, and unfortunately, muddles the clarity of Devine's work. And, at many points through out the record, Bad Books sounds like a water-downed version of other great bands.
The lead track, "The After Party," starts dark and hazy, razor-thin static and tremolo guitar effects sound too much like Radiohead, particularly the masterfully affected sounds on "My Iron Lung," off of 1995's The Bends.
Bad Books problem is that the music isn't very exciting or engaging. It's well- executed, well produced, and all the other tenets of a solid album. But it's stale. II is too derivative of 90s alternative and indie rock. It's not just a sonic theme that sounds familiar, it's particular riffs or vocalizations that sound like specific riffs or vocalizations from other specific bands. Whether it sounds like a Pavement track ("No Rewards") or Smashing Pumpkins ("Friendly Advice"), the sonic comparisons are too readily apparent, too knee-jerk in their acuteness and specificity.