Music
O'Brother release alternate versions of beloved originals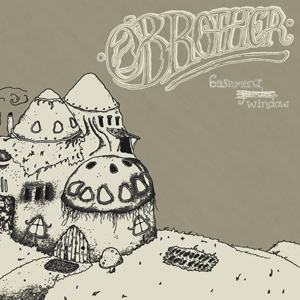 Basement Window EP O'Brother
Release Date: Sep 18, 12
1
2
3
4
5
6
7
8
9
10
Typically EPs are released as new material, testing ground for a new direction; reworked songs usually end up on deluxe editions of albums or B-sides on coveted foreign editions. But with the Atlanta-grown quintet O'Brother, their latest EP Basement Window takes five songs from their 2011 full-length album, Garden Window, and releases them in new light. O'Brother has created not just alternate versions of their previous sound, but a completely new way to look at (and listen to) their concept afresh, all self-recorded in their own trusty basement. Consider it the new drawing board. You don't need to decide if you like these versions better than their original counterparts; what matters is that they both exist at all.
To begin with previous Garden Window pleaser "Lo," is to begin by reaching into the depths of a familiar sound, pulling out something unknown, and delivering something unforeseen but wholly welcomed. "Lo (Alternate Version)" is a darker and more stripped down version clocking in at 6:34, allowing for more intimacy, more clarity of the sounds. It recalls the reasons why some of us will listen to a Brand New tune on repeat – and this EP is brand new in the way only O'Brother could accomplish.
The slowed-down beginning of "Machines Pt 1 (Alternate Version)" is almost unrecognizable as a reworking of the original. For the better – it feels like it delivers an entirely new meaning, and slow, conjuring themes of frozen molasses, dark and sweet at the same time like frontman Tanner Merritt's vocals, make this all the more appropriate of an EP to drop now. Bundle up because Basement Window is sure to give you chills of joy and you've hardly begun listening to it only two tracks in.
The one which feels like it might be closest to the original, and which might make the most sense to keep this obvious lineage, is the reworking of "Lay Down." A little longer, at 6:09, the bare drum beat against Merritt's words is paired with an occasional guitar chord, underscored by a growing wail beneath the whole piece that allows it to swell in your brain. It doesn't have the rollicking energy you may be used to hearing on Garden Window, but taking it to the basement, like with the other tracks, is like coming up with something not just newly done, but reborn as something different.
While "Malum" is reworked to the quietest of the alternate versions, gliding high with lofty vocals hardly made intelligible, "Poison!" is a raw acoustic track, vocals soaring in the gentle way of a live session at first before being interrupted, Radiohead-style for a second, then drowning in a steady beat of drawn-out gritty distortion more akin to their Mogwai influences. Cut down to just under six minutes, Merritt becomes the background instrument to the mood.
If Garden Window ended up revolving around the question, "If something is real how could you become so disconnected from it?" then Basement Window has your answer. While the digital EP is out now, it'll be available on vinyl October 30, complete with art etched into the record itself.