Music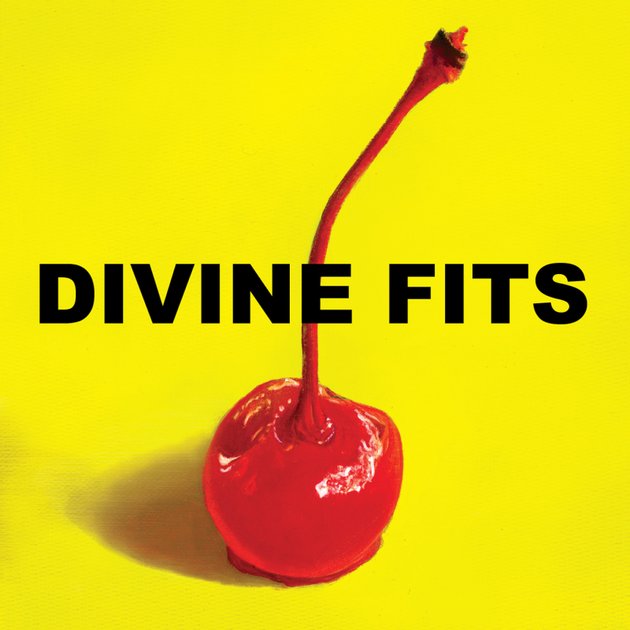 A Thing Called Divine Fits Divine Fits
Release Date: Aug 27, 12
1
2
3
4
5
6
7
8
9
10
Well. This little surprise began a while back when Dan Boeckner, of Wolf Parade and Handsome Furs, joined Spoon on stage at Radio City Music Hall. From there, Brit Daniel half-jokingly, but most seriously suggested over the phone that the two should make music together. They would be joined by Sam Brown, of Columbus band New Bomb Turks, and create Divine Fits and their debut A Thing Called Divine Fits.
Had any other members of high profile indie bands gotten together and made it blatantly clear that they weren't a supergroup, then also went to say how bad certain supergroups were, it likely would've come off contrived and hollow. But here we have Dan Boeckner, whose made a career off of collaborations, especially with artists who are also known for collaborating. The mysterious break up of Handsome Furs aside, this project with Brit and Sam makes sense.
As for the album itself, this was meant to be. The first track and first single, "My Love Is Real," picks up where Handsome Furs left with Boeckner at the helm. What separates it from a Furs song is the extra dimension of melody and spacing of rhythm. Brit Daniels kicks off the next song, "Flaggin' a Ride," and it's apparent that this will more so be a back and forth effort, much like the Wolf Parade albums. Difference is, while Wolf Parade songs were clear signatures of Spencer Krug and Boeckner, either Dan or Brit could be leading any of these songs, and no one would be the wiser. While Wolf Parade was definitely magic, Dan and Brit just mesh better because of their styles. And on "Flaggin a Ride," Brit Daniels opens up and seems comfortable. The results are sexy. "What Gets You Alone" is a galloping triumph. At this point it's proven that this is no fluke. Also, unlike many supergroups, what makes this work is that it doesn't feel forced. Dan Boeckner is one of the hardest working men in the industry. Just how does he remain fresh? With Brit Daniels laid back style on "Would That Not Be Nice?" and the frenetic 80s feel of "Salton Sea," he balances out the album and flushes the back and forth format.
Collectively, they never overstay their welcome. Dan Boeckner is subtle in his approach to different projects. On the surface he uses similar themes, but executes them differently. There are still a lot of "hearts" in his songs, as well as the angst of city life, yet, he's in a different mood about them. He compromises his thunder for more lightening when Brit backs him on vocals. In its first few breathes, "Civilian Stripes" sounds like a straight up Furs song, no doubt. But does anyone really care?
And then, so does "For Your Heart," though only in the first few breaths. So much else is going on sonically, that sans vocals, no one would ever think this was the Furs. Such a great song; bouncy, conflicting, passionate. Brit Daniels has for the most part stripped himself from the formula which made Spoon what it was. He has gotten a bit darker, looser, thematically. His songs with Divine Fits have more meat to them. Grant it, it would behoove them to shoot off in another direction if a second album is to come. It'd be difficult to pull off such a great effort a second time with the same formula.