Music
Live review: Jonti @ Charter One Pavilion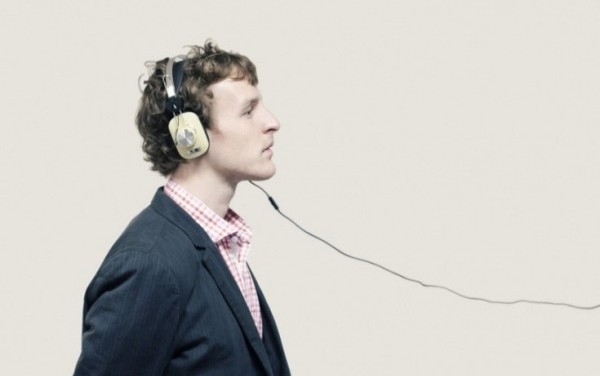 Charter One Pavilion is an unfortunate venue for someone as nimble and innovative as Jonti, who was opening Friday night  for Gotye. Granted there were dozens of children, ages four and up, watching in wonderment as he strumed his ukulele; but there's just something about witnessing such a raw, potent talent play for such a mixed, unfeeling audience in these unforgiving arena rock environs at half past seven in the evening that is…unsettling.
A venue such as Schubas or Empty Bottle would have been filled to the brim with appreciative fans and new-found admirers alike, all swaying to the beat of Jonti's idiosyncratic heart; regrettably, the pavilion was populated—sparsely for the moment—by a mostly indifferent crowd, many of whom were content to laze about on the grass and soak up the last rays of the dying sun, rather than crane their necks to try to catch a glimpse of an admittedly vertically challenged Jonti.
The masses were still trickling in as Jonti began his set; grateful to be on stage at all, he grins sheepishly and stands unaffectedly behind his mixing board. Like some mad scientist—Jonti with the long blond curls, Jonti of the slender frame—he twiddled various knobs with frenetic intensity, his head barely reaching over the turntable. He mostly stuck to songs off his first album Twirligig, which was released by Stones Throw Records last year, while tracks from the ominous new album Sine and Moon were thrown in as if interludes amidst his more memorable songs. During the rendition of these he was brave enough to leave the safety of his mixing station and step out to his right, swinging his powder blue guitar around and playing with such fluid fidelity that it makes your eyes water.
As he brought out his ukulele, the crowd swooned and his sweet strumming echoed throughout the stadium, which really had slowly filled up —now the crowd frenzied into an anticipatory delirium as they await their messianic Gotye. Jonti ended his set somewhat abruptly; unplugging a cord or two before he left the stage, he offered "Thank you, Chicago, for the opportunity. Get ready for some Gotye!"
Ready for what, one wonders? That one song that everyone knows, and loves to hate? Later that night, by the time that Gotye had finally slaked the thirst of everybody that he used to know when he trotted out that particular number at about a half past ten, you find yourself already wishing that Jonti were somebody that we'd all gotten the chance to know a lot better.
Set List
1. Hornets Nest
2. Flesh of the Morning
3. Staring Window
4. World of Color
5. Christmas Worms Quest For Fresh Apples
6. Fireworks Spraying Moon
7. Saturday Night Songs