Music
Spanish Moss channels 60s psych on KELP EP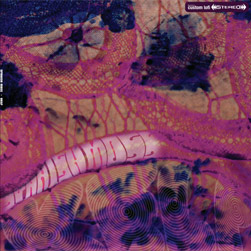 KELP Spanish Moss
Release Date: Jul 10, 12
1
2
3
4
5
6
7
8
9
10
In the mid 00s, psychedelia seemed to have been at its most popular and transgressive state since the days of Julian Cope and Spacemen 3. Sure the music had gone towards unmarked territory like freak folk, electronic-tinged experimentalism and Lockett Pundt-like ambient guitar, but essentially the music that was coming out had the same psychedelic components of which the genre was founded upon. But psychedelia has gone further backwards since the start of our current decade. Bands like The Fresh & Onlys, Ariel Pink's Haunted Graffiti, and Ty Segall have as of late been doing very 60s and 70s-inspired psychedelia, bringing it back to its roots. Yet out of all the recent bands I've heard doing LSD-inspired jams, the most convincingly retroactive has to be Spanish Moss.
Their debut EP KELP (a co-release between Burger Records and Spot-On Sound), is six jammy tracks that showcase a band that have more musical chops than the average modern Cali-rock band. On nine-minute opener "Fuzz Puzzle," the band provides a solid introduction to what sound they go for: epic psychedelic rock jams with reverb-heavy distant vocals, mind-melting classic rock shredding and pounding gated-percussion. "Chemical Catherine" comes in right after, and is a much more Arthur Lee-sounding affair, and evokes a definite Woodstock-like jam. "Leap" follows with its backwards percussion and heavy fuzz, being a wonderful transition towards the EP's best song, the seven minute jam "Space Drugs." "Space Drugs" has a wonderful opening guitar solo, and is essentially the band's most melodic track. The band switches up the song into desert-rock like territory about four minutes in, and the singer's distant vocals sing as soulfully as a shredding white-boy can.
"Witch Rings" is next, another seven minute plus tempo-changer. This time, "Witch Rings" transitions a few minutes in and turns into a headier Beatles' territory. The song jams out in one of the best showcases of the band's fuzz bass and Hendrix-sounding guitar tones. Lastly we have "Catherine's Last Trip." This song is another instrumental psychedelic jam like "Leap," and has the most effects to it out of any song on the album. The warped-tape bass fuzz is a perfect complement to the lead-guitar's defiant "wah," and the drums move smoothly with the other instruments.
KELP is six jamtastic tracks, that are sure-to-be an excitement for fans of talented psychedelic-inspired musicianship. The one thing that sadly holds this album back, is its lack of solid vocals and vocal melodies. Spanish Moss are clearly talented musicians, but what I'd love to see on possibly an LP is for them to find a balance between psychedelic shredding and confident melodies. Spanish Moss have the potential to be as engaging as Darker My Love and White Fence's Tim Presley, they just have to work on their songwriting a little more. But for a debut EP, it's better than most recent psychedelic rock releases. KELP may not be Spanish Moss's classic yet, but for a first release, songs like "Space Drugs" and "Witch Rings" show the potential for a mind-burning force to be reckoned with.