Features
In Memory of Bill Doss: Five tracks to reflect upon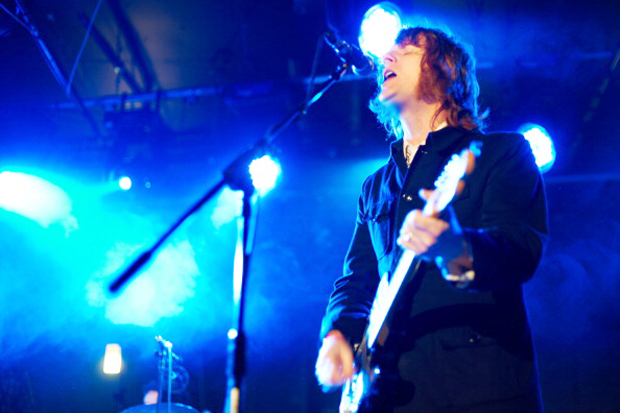 The Elephant 6 Recording Company has been one of the most consistent and prominent collectives of musicians in independent music history. But unlike most American music scenes of the tail-end of the 20th century, Elephant 6 weren't motivated by politics, by a nightclub or childish disdain, these were a large group of musicians that surrounded themselves with the loveliness of pop. Sure, some bands were more psychedelic or folk-leaning than others, but all of them possessed the cheekiness, experimentation and beauty of pop's most transformative period, the late 1960s. With the recent death of The Olivia Tremor Control's Bill Doss, this collective has lost a hugely instrumental chunk of its heart. Despite this great loss, those who were affected by him and his band personally or musically will always have his classic albums to dig up for reflection. I'd like to take a look at a few of my favorite songs from The Olivia Tremor Control over the years, as well as a few of my favorite Elephant 6 songs.
"King of The Claws" by The Olivia Tremor Control

Originally appearing on a split 7" with The Apples In Stereo, "King of The Claws" is one of The Olivias' finest representations of their knack for turning beautiful mellow pop songs into a moment of psychedelic build-up seemingly out of nowhere.
"Sunday Under Glass" by Beulah

Beulah was definitely one of Elephant 6's more accessible bands, but Beulah rarely gets enough credit for their fine lyrical ability. One of my favorite lines in song history comes with "And the Wild West is a slow pan/and the sunshine is fake/and the ocean is just painted/on a backdrop downtown."
"Glue" by The Gerbils

Scott Spillane (more famously known for being the trumpet/trombone player in Neutral Milk Hotel) has a terrific voice, and The Gerbils always had a very unique style. Their song "Glue" starts out as this slow twee folk affair until the chorus(and eventual bridge) kicks it into a stonery psychedelic jam.
"Oh Comely" by Neutral Milk Hotel

Jeff Mangum's ultimate masterpiece comes as the eighth track on Neutral Milk Hotel's second and final album, In The Aeroplane Over The Sea. "Oh Comely" is an imagery-filled epic with ragtime horns and chilling lines like "Your father made fetuses with flesh licking ladies/While you and your mother were asleep in the trailer park," that strongly ascribe towards The Diary of a Young Girl by Anne Frank, the main inspiration for the album.
"NYC-25" by The Olivia Tremor Control

As the closing track on The Olivia Tremor Control's first album, Music From The Unrealized Script, Dusk At Cubist Castle, "NYC-25" is one of The Olivias' prettiest and most melodic songs. "NYC-25" has such instantaneous beauty that it would make any Beatle jealous they hadn't written it. It's a song that capture the retro-activism that was at the core of every Elephant 6 project, and is a strong representation of The Olivia Tremor Control's tone and approach. The song's chorus has always brought me comforting goosebumps, but is perhaps doing so now more than ever with the line "don't sleep too long/pleasant dreams but please don't sleep too long."
The music world has lost another genius, but The Olivia Tremor Control, his other band The Sunshine Fix and the co-foundation of Elephant 6, are three incredibly strong institutions to remember Bill Doss by. The legacy left behind is one that continues to touch listeners' hearts with each passing year, and at the very least, 2012 is a year to encourage the Elephant 6 legacy to keep movin' on, and for Bill Doss to be remembered as one of pop's most cunning troubadours. Rest In Peace Bill, Thank You For Your Wonderful Music.