Music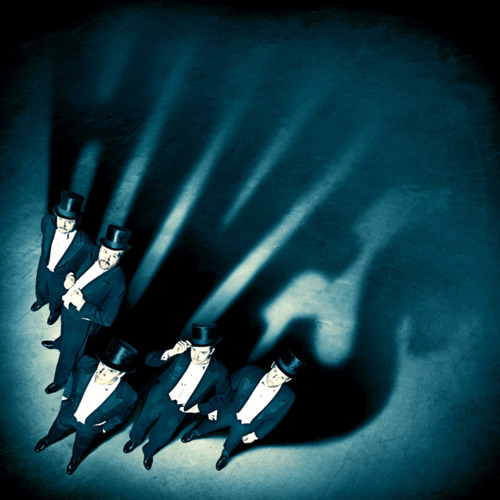 Lex Hives The Hives
Release Date: Jun 05, 12
1
2
3
4
5
6
7
8
9
10
A little over twelve years ago, I was introduced to The Hives by way of a randomly selected Punk-o-Rama compilation purchased from my local Sam Goody record store (Yeah, remember those?). This particular one was the 5th edition released on Epitaph Records. Moderately priced and packed with an arsenal of volatile tunes, this record quickly became the soundtrack of my summer. So, when I finally heard about The Hives putting out some new material, I totally flipped my shit. Suddenly, I'm transported back to the days of yellow school buses and my Sony Discman blasting dirty punk rock tunes out of oversized headphones. Back then, my ears were pretty keen on their latest single at the time, "The Hives Introduce The Metric System In Time." I'll use that as my reference point.
Five years after their last album, The Black and White Album, The Hives have emerged from their dormancy with a self-produced record on their very own label, Disques Hives. The resulting album, Lex Hives, presents us with a more refined collection of works from the Swedish-base garage punk band. Mixed by a small handful of sound experts prominent in the biz (Grammy Award winner Andrew Scheps, D. Sardy, and Joe Zook), the album promises a good listen from start to finish for long time fans and newcomers alike.
Typical to the nature of the punk rock genre, all of the tracks are short, punchy, and so infectiously catchy you'll be humming several of their tunes just after one listen. Getting away from the screechy vocals from the band's earlier records, vocalist Per Almqvist's uniquely familiar voice slaps you in the face and gives you a revolutionary wake-up call in "Come on!" Just as in "The Hives Introduce the Metric System In Time," the band continues to add rather unconventional instrumentation to their outfit using synths, horns, saxes, among other things.
The Hives are a punk band that's not afraid to dip their toes into the waters of the unknown. "Wait a Minute," while it has more of a catchy-poppy new wave sound, manages to appease the listeners by delivering its message in a snarky way, which makes it easier to digest. Moving along with a relaxed, indie rock feel is "I Want More" with a captivating bass line and anthem-like vocals. If you're feeling saxxy, "Go Right Ahead" caters to a sassier audience with a mean saxophone fused with a bit of glam-punk.
If this album didn't stir up a little riot within you or even prompted you to dance just a tiny bit, my professional advice would be to make sure the stereo is blasted, put a few drinks in your system, and rock your Ray-Bans like you don't give a f**k.