Music
Amanda Mair, Sweden's 17-year-old pop sensation?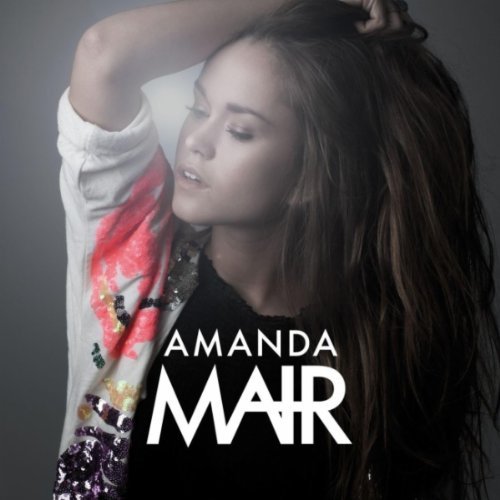 Amanda Mair Amanda Mair
Release Date: Jun 05, 12
1
2
3
4
5
6
7
8
9
10
Nowadays young pop-tart starlets (think Sky Ferreira) often have the found-on-MySpace or played-local-coffee-shops story to back their pickup by some megalabel that propels them to a degree of fame from which they can never back down. So when the sweet Swedes at Labrador Records chose to represent a fifteen year old gal who had no Bandcamp, no MySpace, no recorded demos to her name, one could say they were taking a chance, but one that a friend of theirs encouraged. Amanda Mair, who had sung underage in nightclubs with her bakery-owning parents as chaperones, thus became the youthful Lykke Li version of songstresses such as Kate Bush and Joni Mitchell with her self-titled debut album. Its undeniable comfort-catchy pop succeeds but not without a few pockets of what feel like less than Mair's full abilities.
Coming through strong like a lost Blondie ballad, "Said And Done" opens the album packed with potential. Mair's youth can be heard, if accompanied as well by a sort of blind naïveté on not being changed by time, but it's a timeless kind of capture: a slow clap in the background, a swelling string set lightly underscored by synths and an easy sing-along to follow.
Seamlessly picking up where the previous track thematically left off, "Doubt" shamelessly lets the young heart run free from Mair's oh-so lofty and effortless voice. You'd think that just by breathing she produced echo-backed vocals. And that wherever she went a low hum of synthesizers shadowed her every emotion. The sincerity of her pledge, "I will always stay true to my doubt," is almost heartbreaking in its nonchalant seriousness – something tells me that perhaps not love will destroy her, as she questions, but letting her guard down as she gets picked up by the masses could take that pretty little voice into the realms of Auto-Tune commercialism (why is Auto-Tune a mass-market commodity anyhow?). I'll be keeping my eye on Mair, and I suggest you do the same.
A familiar-sounding piano solo begins, something certainly akin to at least a few memories you have from the past decade. Mair's accent peppers the longing ache for someone else on "House," coming through stronger than previously distinguishable (unless I just haven't noticed) against the running-speed pick-up of the drums and backup chorus. At this point, I'd bet my next paycheck that Mair grew up under the never-failing guidance of fellow Swede superstars ABBA.
Continuing the piano a bit stronger now, not quite so familiar, and bringing in a contraband bottle of wine (the legal sale of alcohol is restricted to 20+ year-olds in Sweden), "Skinnarviksberget" lacks a little meat and spice. Pretty, sure, but Mair could bring more to the table with this track named after a "mountain party" in Stockholm (according to a translated version of the Wikipedia page), particularly as it lands in the middle of the album.
To close her full-length, Mair appropriately leaves you lingering on her airy voice with "Leaving Early." The perfect summer track off the album (Stockholm vacation getaway, anyone?) the synth-pop has been welcomed back to unexpected pauses and a sound akin to electronic acoustics. The oxymoronic ethereal audioscape becomes more vivid the longer you listen, the more its background picks up to carry you onwards…right back to track number one.