Music
History repeats itself on Craft Spells' Gallery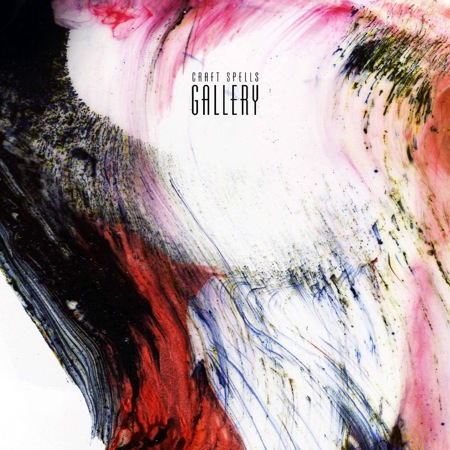 Gallery EP Craft Spells
Release Date: May 15, 12
1
2
3
4
5
6
7
8
9
10
I had once been convinced that the 80s were actually happening when listening to the soundtrack for Music and Lyrics back in 2007. The most recent time I was convinced I had stepped into the 80s was when I saw Craft Spells playing at Subterranean last month. The band's effortless aesthetic and doubtless reminiscence of a John Hughes era (but with more steely-cool Donnie Darkoness) ushers them straight into the hearts of those wishing they could have more nostalgia in their lives. Following their debut Idol Labor, the latest EP explores and expands that nostalgic longing, but the new Gallery just might need a little more modern times thrown in to avoid becoming just another pop record of the past.
The EP opens with the kind of earnest song you may have encountered from a dancier version of The Cure or a rapid-paced Joy Division with "Still Left With Me." Don't confuse the synth waves and electro-vocal distortions with contemporary auto-tune: the distance in Justin Vallesteros' voice is like a memory wave that keeps ebbing and crashing into view, lending a sort of faux-personal subtlety and authenticity to the sound. Welcome back. Back in time.
Exploring beyond the obvious clichés of an 80s synth-pop hit, "Warmth" adds a strangely refreshing sense of something darker, something of lower tones. It still moves in all the ways you'd expect, with the electrified reverberations of single-string guitar picking and electronic waves so thick you could cut them with a retro crimping iron, but brings in a brief stint of background strings at one point, giving more of a bold underlining that you'd think.  Something sounds truer here, not what might have been some manufactured label crap to hit the Top 100 back in its time.
The echo on Vallesteros' voice, the synth background, the contemporary beat that sounds like the kind you'd get pre-programmed in an electronic drum kid, and a – dare-I-say tropical – kind of percussion addition all come together on "Leave My Shadow" as a conglomerate that strangely works like a strip of thick taffy oozing out of your speakers.
To finish the EP, the closing track by the same name gives you soothing, scratched loops to entrance you before priceless advice is administered: "fuck this acceptable feeling." Followed by a short bout of some hand percussions, the album closes, admittedly unexpectedly. And suddenly it dawns just how short the 24-minute EP really is. Could it be longer? I'll wait for a full-length down the road. In the meantime, Gallery will suffice.