Music
Best Coast continues the summertime dream with The Only Place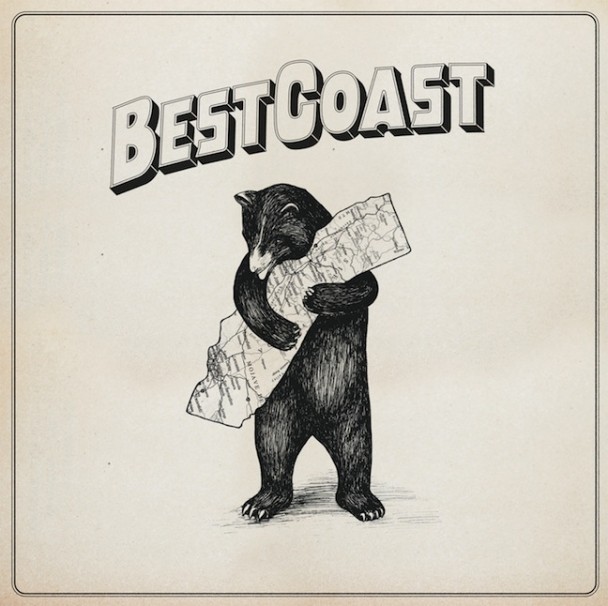 The Only Place Best Coast
Release Date: May 15, 12
1
2
3
4
5
6
7
8
9
10
It's strange to think back on the summer of 2010 now and remember the mixture of massive acclaim and the subsequent wave of utter contempt that met Bethany Cosentino when she broke into the indie rock scene with Best Coast's debut. Her fusion of girl-group aesthetics with the lo-fi and chillwave booms of that summer made for the perfect lilting August jams, as dreamy and stoned and Californian as the waning days of summer would suggest. On The Only Place, that summertime dream is still intact, but it's also more lushly imagined than anybody would've ever expected.
It's hard to write about The Only Place without joining the chorus of writers saying that Consentino has become a more realized artist because of Jon Brion's production. That does a grave disservice to her. She's still not the best songwriter in the world, but she gives the album a sense of push and purpose, which is more than most of her debut could muster. Her voice has also really come alive; on "No One Like You," there's an assurance to her delivery that proves she's as great a candidate as any to revive girl-group surf rock.
She's also unafraid to address the general perception of her, one that her music and her now-infamous Tumblr page (with all its damning cat photos) helped create. Both "How They Want Me To Be" and "Better Girl" touch directly on the backlash, and together form a bit of an apologia. The former is as stubbornly defiant as an album this languid can manage, and that's a compliment. The latter is more vulnerable, with her insisting that "You gotta keep me away from what they say about me/'Cause I want to be a better girl." It's hard to say whether she wants to be better for everybody else, or just learn to ignore the haters, but either way, it's reassuring to know that the petty attacks have not gone unnoticed, and will hardly stop her.
Brion's handiwork on the production does need to be acknowledged, though, because admittedly some of the sense of life on the record has his particular stamp on it. The title track alone has a fuller sound than the whole of the first record; doubling as a ready-made tourism anthem for California, it expands her sound into something that simply feels bigger. If anything, Brion does his damnedest to obscure the fact that, underneath the tambourine and jangling guitars, there are only three or four melodies here that are simply varied for the whole album. Despite a draggy back half, though ("Let's Go Home" notwithstanding), The Only Place is a thoroughly surprising record, fun and warm but with an earnestness that likely few expected.