Music
Can't Stop Won't Stop: 5/11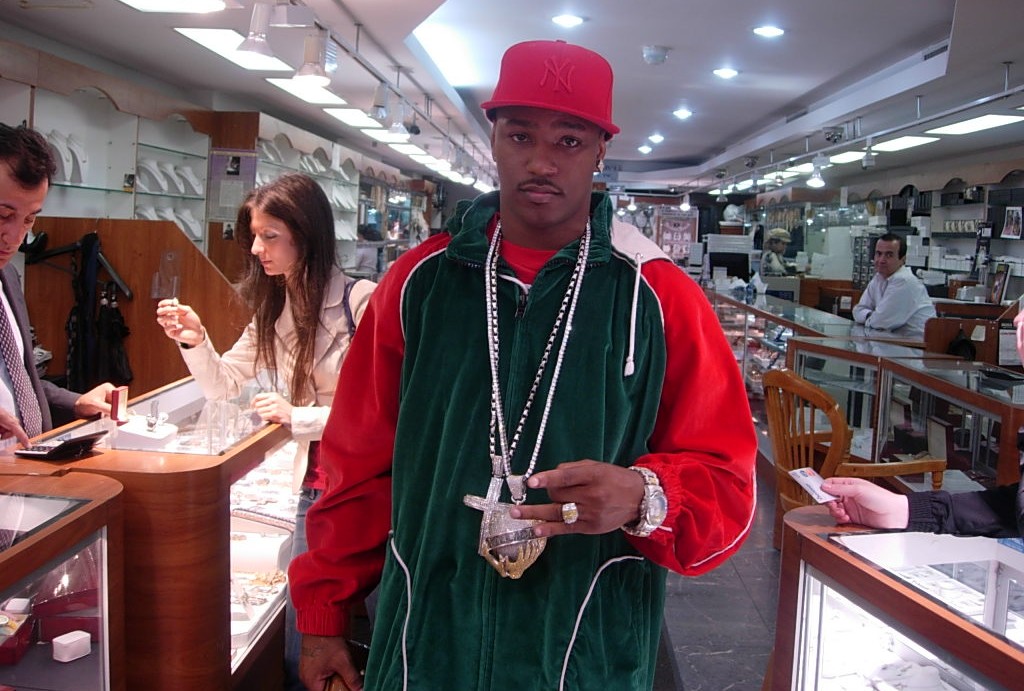 5) Treated Crew – "KILLA" (prod. Million $ Mano)
For some new music cracking the top five, here's Chicago's own Treated Crew with their new song "KILLA." Million $ Mano breathes life into the track with a dope beat similar to the production he flaunted on "Lost in the World" off Kanye West's My Beautiful Dark Twisted Fantasy. This was my first time hearing these guys, and overall the Treated Crew members impressed me with their flow. If you dig this song, you should check out their Tuesday series titled "Treated Tuesdays," where they release a new track every week.
Pros: The beat that Million $ Mano created is a solid platform for the verses from Treated Crew.
Cons: Again, it's tough to be critical of them, but I really preferred Gzus Piece's 1st verse.
4) Cam'ron feat. T.I., Vado – "In the Jungle" (prod. Butter Beats)
Killa Cam is back! This is a banger featuring T.I. on the third verse, where the two team up to lay siege to this track. The track also comes with a sample from the Lion King that's morphed by Butter Beats into an incredibly creative beat. To be real, the beat could be repetitive to some, but whatever, I likes it. Describing the concrete jungles of ATL and NYC, Tip and Killa Cam prove to be a good combo. I love this line from T.I.:  "I'm from where the strong prey upon the weak, where lions teach their babies to bite before they grow they teeth." Overall, nice track.
Pros: Cam delivers two good verses, beat, T.I. sounding like the old T.I.
Cons: In a few weeks I might be annoyed by the beat, time will tell.
3) Twista – "Kush Rhymes" (prod. ??)
With his new album set to drop this summer, Twista released a track called "Kush Rhymes" for the masses. There's a dope beat fused with the turbo rapping Twista that most of his fans (like me) are accustomed to seeing. Two hot verses, but with a mediocre hook, make you hope Twista recaptures the magic he displayed on past albums like Adrenaline Rush and Kamikaze. His new CD Dark Horse, slated for the summer, will help to answer these questions.
Pros: Twista's still fighting to put out good music, so keep working.
Cons: I wish I could find who produced the beat.
2) B.o.B – "Play for Keeps" (prod. B.o.B.)
I'll admit I've been a huge hater of B.o.B. ever since I can remember, after his signing with T.I. to Grand Hustle, but he shut me up with this track off his new CD Strange Clouds. A good friend of mine suggested I check out the album when it dropped on May 1, and I kind of politely ignored him. I almost missed out on this track that encompasses flow, lyrics and some conscious content. That's the beauty of hip-hop: it's easy to hate on an artist without really giving them a chance. Yet, you may be blindly blocking yourself from something you might embrace. Salute to you, Mr. Bobby Ray.
Pros: Nice flow on a self-produced beat.
Cons: I already apologized.
1) Ab-Soul feat. Kendrick Lamar – "ILLuminate" (prod. Skhye Hutch)
SOUL! Making the top spot this week is TDE artist Ab-Soul and running mate Kendrick Lamar on Soul's new track "ILLuminate," from his new CD Control System. The production of Skhye Hutch is a smooth melodic concoction that allows Ab-Soul to display his lyrical prowess and even saves a verse for Kdot to rip. If this song isn't incentive enough to check out Control System, then you will be missing out on a special movement courtesy of Black Hippy.
Pros: 3 verses + catchy hook + solid beat = "ILLuminate."
Cons: Haha, really?
—–
Mixtape of the Week
Meek Mill – Dreamchasers 2
If there is a better way to start a mixtape than with a rant from Iron Mike Tyson, please let me know. If you've been reading my columns, you know I'm partial to the cats who give their all whether it's on tracks, CDs or mixtapes. Meek Mill spills his fucking soul on this joint, Dreamchasers 2. I was a huge fan of the first Dreamchasers mixtape, so I worried the second installment would come up short. I was wrong. "Being broke gave me my hunger," one of the lines from "Ready or Not," is just one of the examples Meek provides listeners with  to give insight into the inspiration that help steer him into the rap game. The downloads for this mixtape were unlike anything I've ever seen, racking up around two million in a single day. Meek Mill has come a long way from the Flamers mixtape series.
There are a total of 20 tracks on the mixtape, and it's hosted by the renowned DJ Drama. The guest features go from from MMG teammates (Rick Ross, Wale, French Montana), to Fabulous, Kendrick Lamar, Trey Songz, Big Sean, Drake and 2Chainz. Some of the top tracks include "The Ride," "Ready or Not," "A1 Everything," "Flexing," "Racked Up Shawty" and "Lean Wit It." I love this Dreamchasers 2 tape from beginning to end. I had really high expectations for Meek's new mixtape, and he went far and beyond any mark set for him. I also love how Meek Mill's Philadelphia allegiance oozes out all over the mixtape. Similar to Wale, I was afraid Meek's style might go through a metamorphosis due to signing with MMG, but Meek Milly from Philly stayed true on this tape. I have about five favorite joints from Dreamchasers 2 that I wake up to in the morning to start my day off; it's my musical breakfast.