Reviews
Ty Segall, White Fence create a warm weather soundtrack on 'Hair'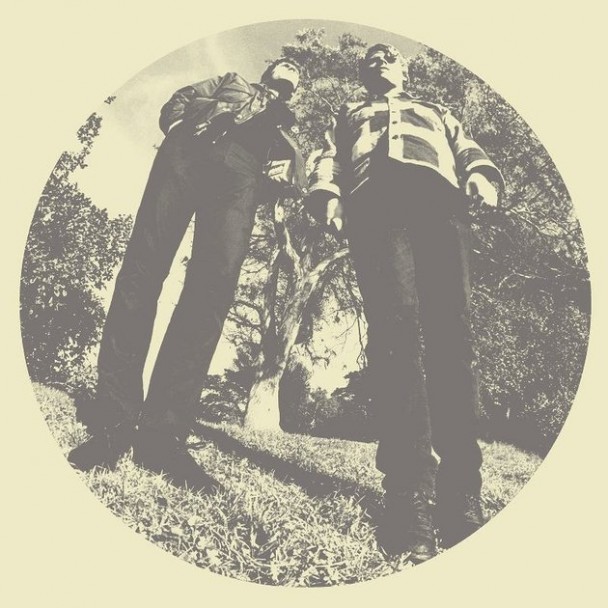 Hair Ty Segall & White Fence
Release Date: Apr 24, 12
1
2
3
4
5
6
7
8
9
10
Ty Segall has been a bit of a mystery to me.  I think the best place to start out with is the fact that I thought he was related to aikido master turned actor, Steven Seagal.  After realizing there was absolutely no relation between the two, I was left questioning who this man of mystery was.  For an equally lengthy period of time, I thought he was a contemporary of post-dubstepper James Blake.  I was 0 for 2 in the Segallian department and I was totally okay with that.
Meanwhile, I was equally taken aback by how quickly he rose to popularity.  In my old age (22), I find myself far less up-to-date with the hip and happening musicians and oftentimes rely on my good friend and Heave co-writer Cory Clifford to keep me up to date with swingin' music.  Segall was one of those artists who was delicately taken from my periphery and then thrust into my eardrums by Clifford and I found out that any preconceived wubwubwub notions I had were about as far off as could be.
Turns out that Segall has quietly been making waves in the lo-fi garage rock scene since 2007 and hit his stride, at least success-wise last year with his album Goodbye Bread, which features an adorable dog on as its' cover.  The album is a generally mid-tempo romp with a few bumps along the way ("My Head Explodes" comes to mind) about being bummed out.   The guitar work is very similar to those lovely 90s indie rock heroes Pavement, but Segall manages to keep the song very grounded in the now.
You're probably wondering by now when I'm going to stop blathering on about my inability to keep with the times / Segall's previous work and start talking about his collaboration record with White Fence.  Rightfully so.   Before we get to the meat of the album, one of my big hesitations was picking up a collaboration record for my first Heave review.  I find it somewhat difficult to know where to draw the line between artists in similar situations (see Bright Eyes / Neva Dinova's One Jug of Wine, Two Vessels or the late Harry Nilsson's Pussy Cats, which was handled heavily by the similarly late John Lennon).  Who is doing what?  How much influence from previous works are being drawn for certain songs?  Why are they collaborating in the first place?
I decided to take a slightly different approach when looking at this album.  Instead of looking so much at those aforementioned questions, I would look at Segall and White Fence's brainchild, Hair, simply as that: the work of two artists with a very similar musical styling collaborating simply for the sake of collaborating.   So, without further adieu, Hair:
The record starts off with the aptly named "Time," a dreary, yet dreamy count-off that gets interrupted by jagged guitar lines.  The stage is then set by laid-back guitar lines which could've been found on early Beck records and equally washed out vocals.   Unfortunately, the lyrics for the most part are indecipherable and while that could pose a problem to writers, especially those who enjoy hyper-literate lines, one of the few I could pull out is the following: it's alright, we are stoned and you know it takes time.  Although this isn't anything new or mind-blowing (we've been hearing songs about elevating our minds since the 60s), it works really well in this song and is a great indicator for the rest of the album.   The song ends with an almost Sabbath-esque breakdown at the end.  Highly satisfying.
This trend of "highly satisfying" carries on into the next track "I'm Not A Game," where the two boys bring about a triumphant sounding chorus and frantic keyboard melodies into the game.  This, alongside "Scissor People" are the two most upbeat tracks on the album, which leaves four other slack jams on the album.  For these, I believe the album cover is a perfect way to visualize the way the remainder of the album; with its' fishbowl lens shot and the off-white leaves the viewer (and for the music, the listener) a very "casual psychedelic" vibe.  Nothing on the record gets offensive and weird, but at the same time, it would be hard to imagine that the two behind the album weren't a bit red-eyed while writing the songs, as the rest of the album slowly drifts into everything from sentimental indie rock ("(I Can't) Get Around You") to heavy-handed guitar freakouts ("The Black Glove/Rag").
Hair proves to be a very great listen.   The record doesn't necessarily break any new ground, but for the most part, what does?  It proves to be a strong offering on the part of both Segall and White Fence, so there's not much to ask for.  Will we see another collab from either of these two again?  Who knows, but for now we can safely and enjoyably revel in Hair as the soundtrack to our late-coming spring into the summer.