Reviews
Kenny Dennis: Chicago ambassador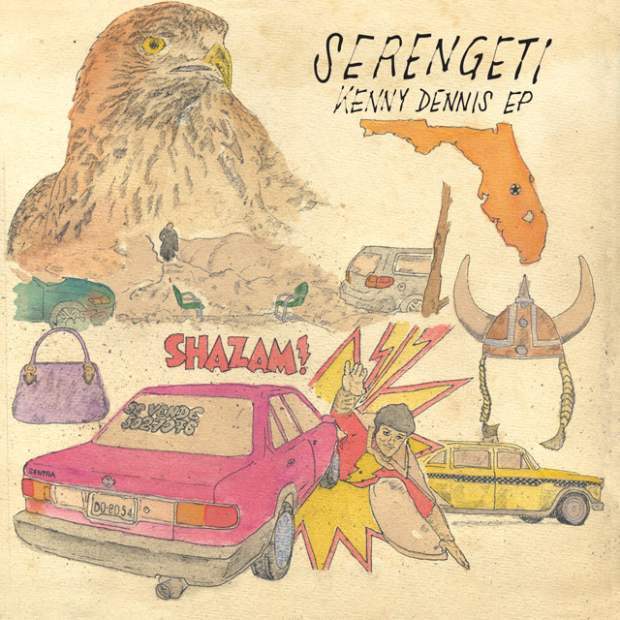 Kenny Dennis EP Serengeti
Release Date: Apr 03, 12
1
2
3
4
5
6
7
8
9
10
Chicago rap vet Serengeti has an alter ego: Kenny Dennis. Kenny is a bit of an anomaly within the musicians-with-an-alter-ego-world. When musicians assume an alter ego, their new personas tend to mimic horror movies about people with split personalities or psychosis. The persona is generally darker and more conflicted than the original pop starlet, and specifically in the hip-hop world, where rappers explore more perverse territory with tales of Ed Gein-like violence – think Eminem's Slim Shady or RZA's Rzarector. Even Garth Brooks had an alter ego, Chris Gaines, whom you knew was edgy because he had dyed black hair. GASP! It's sort of like in Breaking Bad, when nerdy Walter White transforms into the menacing Heisenberg simply by donning a black Pork Pie hat.
On his latest release, The Kenny Dennis EP, Seregenti raps through the lens of Kenny Dennis for the entire record.
Kenny isn't dark or twisted or complicated. He's a middle age, blue-collar Chicagoan with a Chicago accent thicker than pizza from Gino's. His staccato raps highlight the small pleasures of domestic life with straight-faced absurdity. The opening track "Rib Tips" celebrates hearty eating on the chorus, "Rib tips, Rib sandwiches, and chicken wiiiiiings."
The infamy of Kenny gets extended too, between tales of having to choke a bum on the CTA who's music was too loud and helping troubled motorists with roadside assistance.
Though nothing on the record matches the spot-on hilarity of Serengeti's ode to Chicago, "Dennehy," the songs are still funny and catchy tongue-in-cheek celebrations of Chicago's hard-earned reputation as a big city without the big city glitz and glamour. The beats on the record are reminiscent of El-P's dense and fractured production featured on a lot of albums from the Def Jux label.
On "Don't Blame Steve," Kenny comes to the defense of Cub's fans whipping boy, Steve Bartman, who's interference with a foul ball is viewed as the genesis of the Cub's 2003 playoff collapse.
Chicago is Kenny Dennis's oyster, and for those familiar with the city, the jokes and insular references will go over well. But for all those not familiar with Chicago customs and lore, the album has a high potential to make you scratch your head. But that small scope works as a motif for Kenny and a lot of Chicagoans who aren't concerned with mass appeal.
No matter where you are though, it'd be hard not to laugh at Kenny's beef with Shaq, hinted at throughout the record, and culminating on the song "Shazam," (great movie) with the rapper coming hard at Shaq with the chorus. "Shazam, Shazam, Shaq don't want none/ Jolly Green Giant's get cut!"