Reviews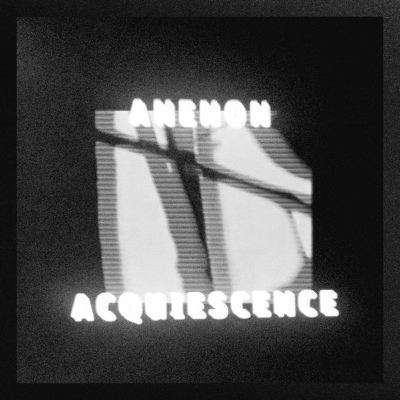 Acquiescence Anenon
Release Date: Mar 27, 12
1
2
3
4
5
6
7
8
9
10
If the sounds of Anenon seem vaguely familiar to you, it might be because you've already heard his work before. Bri(An) All(en) Sim(on)—Anenon—is the founder and artist behind Los Angeles label, Non Projects, that has produced artists like RareBit, Asura, and Ana Caravelle. Simon's interest in music started at the age of 17 when he began studying music at UCLA. Since then, his wild passion for sound has only grown and has led him to further his musical education at the Red Bull Music Academy.
Primarily a tenor saxophone player, Anenon takes a crack at the symbiotic nature of organic and digital sounds in his EP, Acquiescence. In just under two weeks, Simon was able to write the handful of songs in Acquiescence at home in Los Angeles and later recorded them all in Madrid, Spain.
Acquiescence paints a very vivid cinematic soundscape that plays with the elements of organic and digital sound. Piano and saxophone is utilized primarily throughout the EP and instead of using live drums, Anenon opts for the versatility of the drum machine.
The title track "Acquiescence" opens with a very somber arrangement of strings and faint, sustained piano chords. When the shuffle of the drum machine pops in and the fluttery instrumentation of the sax comes in, the track's mood is transformed to a lighter shade of grey.
Most of the tracks off this EP sort of ease into the mood. "Rites" for example starts off with a sad, yet delicate piano melody peppered with a collage of keys that answers to its cries in a looped form. The pace is picked up later with a simple drumbeat and puts a little pep in its step. Chords lay over all of this in the background, driving the song forward and adding more flavor.
For those of you who just couldn't get enough of the cinematic sounds of Anenon, he will be having a full-length album released later on this year. Inner Hue is expected to be released in vinyl form May 1st. The digital version of the album is already up for pre-sale, just check out the Non Projects website for more details.