Reviews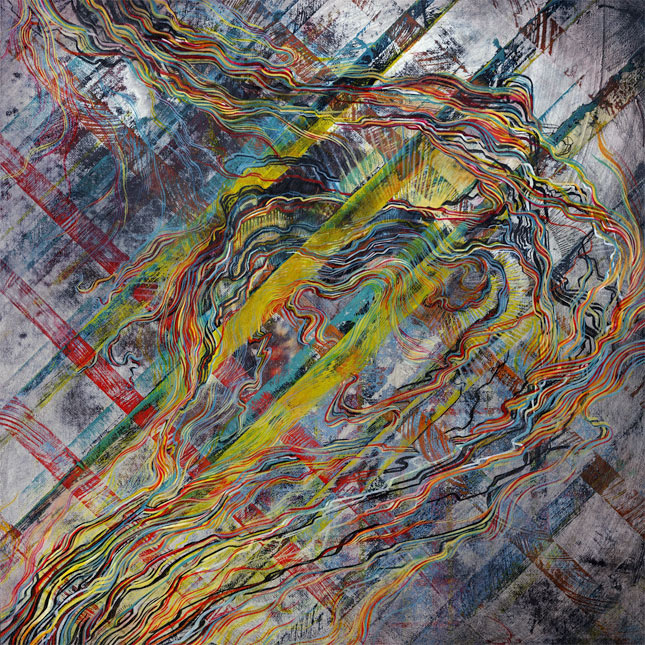 Daizo RareBit
Release Date: Feb 28, 12
1
2
3
4
5
6
7
8
9
10
With the endless possibilities of musical choices available, it really is hard to separate real music from the noise. Justin Hopkins challenges this notion in his first full-length album, Daizo. Producing under the name RareBit, Hopkins fuses the electronic elements of ambient "noise" with the elegance of jazz. This is all accompanied with very flowing yet stagnant stillness followed by a rhythmic jumble of beats. Daizo thoroughly explores the notion that music is not just simply something that you listen to, but rather an experience that one must immerse themselves in (or else be lost in a sea of static and noise).
Los Angeles indie label, Non Projects picked up Hopkins last year and has since produced an eclectic array of musicians native to the surrounding area. RareBit's album, said to be named after Hopkins' grandfather, is meant to act as an homage to the Depression Era that his ancestors grew up in. Daizo is the type of album that just begs for a visual explanation. Ironically enough, RareBit grew up in a home full of visual artists. The familiar yet limitless sounds that Hopkins produces can leave the listener puzzled if left unchecked.
Tracks like "Mt. Weather" is like coming across a foggy swamp with a floppy diving board at the end of the pier. Wooden planks reverberate in a dark and desolate landscape. You can see the fog moving ever so slowly as if it were a ghost skimming the surface of the water. Static blankets this and then the percussion kicks in. Rhythmic sticking and taps peppered with claps followed by snares with subtle rolls and rim shots. Robots are being drawn to the water–futuristic sounds with a tribal hi-hat clink.
Though the tracks flow in and out of each other, do not be fooled by the stillness of "Phantom Wall." Not only is it the longest track of the record, but it is without a question the gem of the entire collection. Three minutes into it and you'll know just what I'm talking about. The faint chanting vocals that are not a far cry from the garbled sounds of Animal Collective. Once the delicate sweeps of brushes on hi-hats roll in, let your mind take off and float along with the noise.
"Convergence" on the other hand? Be prepared to be thrust onto the scene of a science-fiction flick lost in the desolate environment of the deep space. Saxes dominate the entire track in a mixture of dark, seductive notes that end up being compiled into a big heaping mess of harmonicas and piano. Once you sift through the lengthy and slow intro, you're presented with a number that if illustrated to my liking would look something like a sax raping a piano all the way down the stairs of a three-flat apartment. You're just overwhelmed by the noises. It's as if a jazz band got into a scuffle with the marching band. Watch out for the guitars.
If you're looking to expand your collection of bizzaro experimental noise, this is your ticket, but if you'd rather comprehend what you're listening to, download "Phantom Wall" on iTunes and call it a a day.