Culture
Tuesday Morning Roundtable: Party!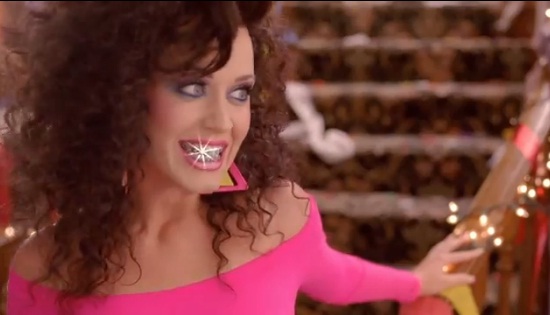 This week, the Heave staff was asked: In honor of Project X, yet another installment in the "teenagers throw a crazy party" canon, what movie about a huge party would you want to live out?
Patrick Gill
Katy Perry's "T.G.I.F" video, so I could push her down the stairs.  But honestly, I was actually Suzanne Sommers in American Graffiti, so I guess I can reprise my role.
Dominick Mayer
Weird Science. Not only do I love that movie, but any of my parties would be completed by Bill Paxton being turned into a huge pile of shit via the miracle of 1980s Macintosh software.
Nico Lang
The one in Can't Hardly Wait. I want to hang out in the bathroom with Lauren Ambrose and woo her. (I have far more to offer a woman than friggin' Seth Green.) Also, I've always felt that Ethan Embry made the wrong choice in not ending up with her, and the fact that Jennifer Love Hewitt later starred in Ghost Whisperer conclusively proves that.
Amy Dittmeier
I feel like I'm always on the John Hughes theme for these things, so I'm going to do a top three: House party in 10 Things I Hate About You, the party in Sixteen Candles, or Bilbo's birthday party.
Joe Anderson
Weekend at Bernie's. Except the part where I have to touch a dead guy. Then again, Bernie's place was pretty sweet. Maybe touching a dead guy wouldn't be that big of a deal breaker.
Fine, I'll touch the dead guy.