Culture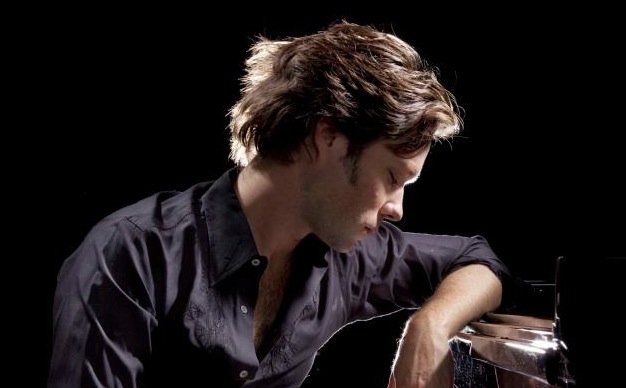 Patrick Gill
The smartest pairing in pop music since the Captain and Tenneill has risen – Rufus Wainwright's next album (Out of the Game, to be released in the US in May) is produced by Mark Ronson.  Wainwright always manages to bring casual operatics and melodic complexity to easy pop, he has never made a bad album and from the taste we get from two YouTube released tracks he's going to do it again– this time with the semi 60s feel Ronson is famous for bringing to Amy Winehouse's Back to Black. This is the album's title track, a light and jaded ditty about the younger set (appealing to my developing grey-queen demeanor).

Shelby Shaw
I think it's somewhat strange whenever people use "healthy" as a cuisine type, or food adjective, i.e. "I'm trying to eat healthy" or "Get me something healthy" or advertised as "A healthy food!" Most people don't really know how they define healthy, or they see the word labeled on something and immediately think "guilt-free" or that it's "will-do-me-good food" when that's not always the case. What will really make your chow healthful are the ingredients that so many people simply ignore on the labels. Well I came across something "healthy" that's all about ingredients and is as addictive as Pinterest or Etsy but for foodies: Healthy Aperture. The site, founded by registered dietitians, hosts the recipes of others, submitted with photographs good enough to make you want to immediately pull up GrubHub in a new tab. A user posts a recipe and photo, the photo goes onto the homepage, and you can click it for the source recipe on the user's site, or click the user's name to see the rest of their Healthy Aperture swag. The site considers itself "a unique food photo gallery exposing what's healthy to eat on the web," and is not a vegetarian/vegan-only community, so now you have absolutely no excuse not to browse. And trust me, you'll want to.
Amy Dittmeier
I finally got around to downloading Patrick Stump's EP Truant Wave, after being astounded by his new sound at last year's Lollapalooza. I know, I'm a couple months late, really a year late from this EP, but damn is it catchy. I can kind of understand his frustration now, as expressed by a recent rant on his blog, after listening to this EP. This isn't Patrick Stump from Fall Out Boy, neither should it be. We're all grown-ups now, including Stump, and if I want to rage it up to "Porcelain" and "Grand Theft Autumn" I totally will. But I will never think that one is better than the other, or that both should sound the same.