Culture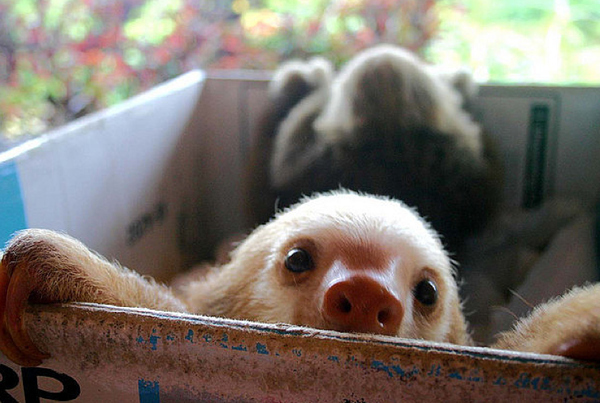 Marissa Morales
Kristen Bell flips over a cute sloth – First, there's a sloth. ADORABLE. Then there's is Kristen Bell so excited that she has a breakdown, much like I would. I, however, would not have the balls to show the world said breakdown. Snaps for Kristen Bell. I also completely love that Ellen psychs her out at the end. This has been on a loop on at my office since Tuesday.

Dominick Mayer
Mostly, ever since Wednesday night, I've been reading the SXSW Film lineup. Over and over again. Plug time: Heave will be providing coverage from both Film and Music down in Austin next month, and I will be among those providing it. Exciting so far: 21 Jump Street, which early screenings suggest defies all logic and is actually…good? Guy Maddin's new feature, which I've heard lesser things about, but he directed My Winnipeg and accordingly gets an infinity free pass. Casa de Mi Padre, which looks well beyond absurd. And finally, The Cabin in the Woods, which looks equal parts terrifying and entertaining. Plus, when we don't support Joss Whedon, we don't get to have nice things.

Amy Dittmeier
Podcasts are my savior at work. As I push through my daily drone I need some intellectual stimulation during my day, otherwise I go home a zombie and watch four hours-worth of trashy teen television. My recent favorite is 99% Invisible, a podcast all about design – whether it's architecture, product design, even flag design. This week host Roman Mars posted an episode about the dangerous history of denture design. Seriously, only Mars and 99% Invisible can make the history of denture design so f'ing interesting.