Reviews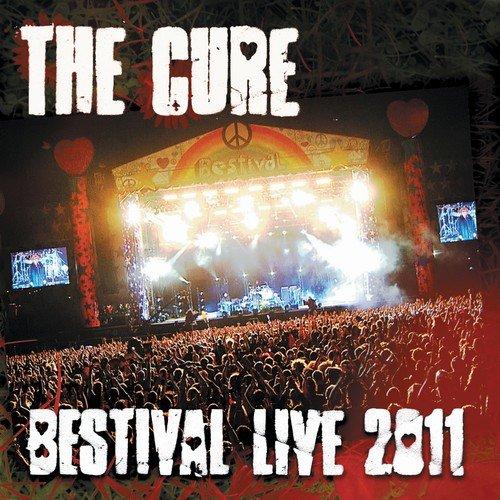 Release Date: Jan 01, 70
1
2
3
4
5
6
7
8
9
10
For the avid fan of The Cure, this double album of a recent live performance is a brilliant gift, one where you know what the gift is, but then you're still excited about it. For fans of The Cure whom may have let the band drift to the back of their music libraries for seasons of new music, Bestival Live is a fresh return to an old love. And then for those vaguely or unfamiliar with The Cure, this album outs their music in a much more appropriate context than a best of album, cataloged and contrived of stock hits.
This isn't to say Bestival Live doesn't have a great chunk of hits, but in this live format, the songs are reborn with a new energy. This is so because The Cure isn't one of the veteran bands, lingering from the 80s or 90s, who pathetically perform half-ass, uninspired, versions of what once made them great. It is a true testament to an artists' sustaining passion. Robert Smith spoke with genuine sincerity of how special to have had this performance, harkening back to first falling in love with The Cure, in a sense.
Furthermore, the production of this album is pristine. The Cure never misses a beat. They're timing and musicianship consistent throughout the 2 ½ hour set is consistent and the procession of songs was well chosen, in that there never is a lull. Stand out tracks include, of course, "Fascination Street," "A Forest," and "Love Cats" but there are really too many to name. It's best just to go through and have moments with certain gems. The track list is so vast that they're always will be a new favorite.