Culture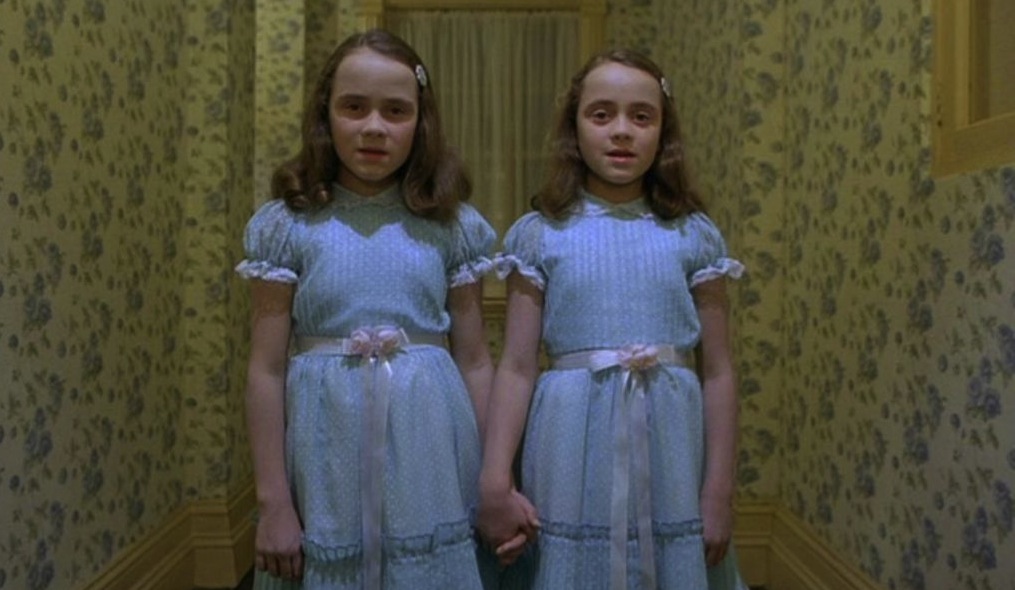 David Carter
The Thing (80's version)
The Changeling with George C. Scott, not Angelina Jolie. Terrifying.
The Shining – obviously
Halloween – the original. You get to see the man behind the mask.
Unrelated to Halloween:
Dominick Mayer
I've always wanted to be the weird guy who gives out only miniature Almond Joy bars and asks kids if anyone is still dressing as Perry Como this year, so I'm going to give that a whirl. The fact that I live across the street from an elementary school revs up the creep factor. For ambiance, and because I'm too cheap for decorations, I'll just be running the following on a loop via a tape-deck stereo. Maybe I'll have a small fog machine; not sure if that's too showy.

Shelby Shaw
Modern scary movies are cool I guess if you're into that sort of thing. But for everyone who, like me, isn't really interested in (read: can't handle) all the Hostel films or Paranormal Activity films, or even Halloween (I saw it when I was fifteen and couldn't sleep for a week), there is this amazing thing called "old movies." It's crazy! These black and white films that today wouldn't scare a viewer in the slightest were at one time pretty horrifying. Just my kind of nosh for Halloween season – from the 1922 vampire (opposite of Twilight) film Nosferatu, which should be followed up by Tim Burton's 1994 movie Ed Wood for comedic blood-sucking addition, to 1920's The Cabinet of Dr. Caligari, to Hitchcock's 1963 film The Birds, to even 1938's radio broadcast of The War of the Worlds by Orson Welles. There's something comfortable about the level of old-school fright. But if you really need something contemporary to get festive for Halloween, I have only two words for you: Jennifer's Body.
Amy Dittmeier
As far as movies go, you can't go wrong with Cabin Fever, Slither, The Innocents, and [REC]. But if you're looking for some spooky songs, I love "St. James Infirmary" from the Betty Boop version of Snow White. The animation is so smooth, just like Cab Calloway's voice.