Reviews
30 years later They Might Be Giants still sound fun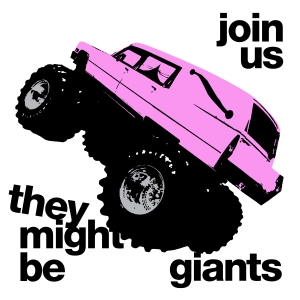 Join Us They Might Be Giants
Release Date: Jul 19, 11
1
2
3
4
5
6
7
8
9
10
Apparently 1981 was an auspicious year in music history. REO Speedwagon released their cleverly titled and utterly commercial album Hi Infidelity and John Flansburgh and John Linnell formed They Might Be Giants.
The former celebrated their 30th anniversary by releasing a specially packaged re-release of the 1981's best-selling rock album that includes all the original tracks and nine previously unreleased demo versions of the same songs. The latter released a new album titled Join Us with 18 new tracks that sound as fresh and fun as the band's best known work. It might be 30 years later but They Might Be Giants haven't lost a beat.
Explaining They Might Be Giants to people who haven't heard their music before is tricky. The group has won two Grammy awards and also went through a phase of recording songs onto answering machines. They would then advertise their number in the Village Voice as "Dial-a-Song."
So people will often use words like quirky, unconventional and experimental to describe the group's music. In my opinion, the word that best describes TMBG's music is fun.
And that continues on the new album.
Some of the standout tracks include: "Cloisonne," which includes a reference to the 60s television show "Land of the Lost" with the lyric "what's a Sleestack?"; "In Fact," a short country-influenced romp; and my favorite "Three Might Be Duende," which could easily be part of the soundtrack to a Dr. Seuss animated special. Those are three that caught my attention but I'm sure anyone who listens will find their own.
In fact, that might be the only flaw in Join Us. Even though the songs aren't long, averaging around 2:30, the fact is that 18 tracks of quirkiness are really a bit much. Anyone who isn't a professional TMBG listener should probably proceed with caution.
But by all means, please proceed. You'll be glad you did.