Culture
Emmy Nominations: Best and Worst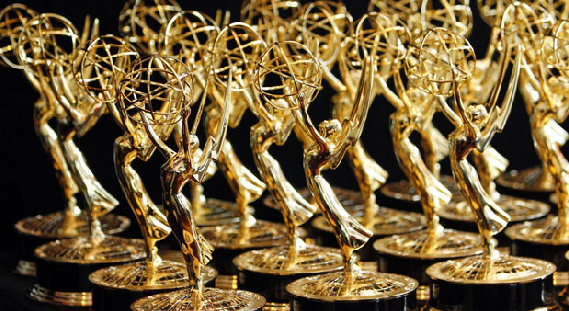 Well, it's that time again. The Emmys are around the corner, and as always with the nominations, there are a few surprises, and a lot of predictable old favorites. I've put together some thoughts on the best and worst decisions regarding this year's lineup below.
Outstanding Comedy Series
The Best: Parks and Recreation, now in it's third year, takes it's rightful place among the other heavy-hitters in Outstanding Comedy Series, such as Modern Family, Glee, and 30 Rock.
The Worst: Somehow, The Big Bang Theory also managed to score a nomination. Don't get me wrong, the show isn't bad (in fact considering the rest of Chuck Lorre's CBS sitcoms it's practically a masterpiece,) but it's absolutely inexcusable to include this fairly typical, mainstream comedy and exclude the zany, playful, and in many ways downright groundbreaking show that is NBC's Community. It may not have had huge ratings, but in its second year, no other show on a major network did as much to experiment in form.
Outstanding Drama Series
The Best: Freshman shows Boardwalk Empire and Game of Thrones both managed to score nominations, and Friday Night Lights, the beautiful, sad, and sweet saga of Texas high school football that no one seems to watch, managed to pull off a nom too. The always excellent Dexter was nominated as well, but frankly, in it's fourth year, Mad Men is, once again, more deserving of the win than ever.
The Worst: Honestly, I got no problems here. All good choices. Should be interesting to see what happens.
Outstanding Lead Actor in a Comedy Series
The Best: This year, Louis C.K. (Louis) and Matt LeBlanc (Episodes) join old favorites in this category, such as Steve Carell (who, if you can believe it, has never won, and probably has the best chance now, for his final year on the show) and Alec Baldwin.
The Worst: Again, The Big Bang Theory. Actors Johnny Galecki and Jim Parsons both got nominations, and while they're both deserving in their own way, this is simply too much for a show that's not nearly as interesting as a multitude of other television comedies. Parsons has won before too, so it's not like the show has seen any lack of love in the past. More importantly, Parsons and Galecki's spots should have gone to the likes of Joel McHale for Community, and John Krasinski, for The Office. While Carell has never won, Krasinski has never even been nominated. Michael Scott may provide the biggest laughs, but at the end of the day, it's Jim Halpert who provides the biggest heart.
Outstanding Lead Actor in a Drama Series
The Best: Steve Buscemi and Timothy Olyphant nab their first nomination in this category, for Boardwalk Empire and Justified, while Kyle Chandler gets his second for Friday Night Lights.
The Worst: Hugh Laurie makes yet another appearance for House M.D., and while I don't have a problem with that in theory, I don't like the idea that voters may give him the statue, knowing that the show may not be long for this world. With Michael C. Hall and Jon Hamm (also both nominated,) there are just too many other actors in the race this year who are more deserving. Hamm, especially, was better than ever last year as the infinitely cool, boundlessly tragic Don Draper.
Outstanding Lead Actress in a Comedy Series
The Best: Amy Poehler could not be more deserving for her performance on Parks and Recreation.
The Worst: While I respect giving a nod to Melissa McCarthy for Mike and Molly and Martha Plimpton for Raising Hope, I question the decisions to nominate Laura Linney for The Big C. First of all, you can barely even call the show a "comedy," and second of all, this seems to be a classic, "Lets nominate her just because she's a film actress" move. But in the end, the actual award is just as likely to go to fellow nominees Tina Fey (30 Rock) or Edie Falco (Nurse Jackie) Oh, and will somebody please nominate Courtney Cox already! She's only been on T.V. for almost two decades.
Outstanding Lead Actress in a Drama Series
The Best: In an award show that rarely ever hands out prizes for subtlety, it's refreshing to see Mirelle Enos (The Killing) and Connie Britton (Friday Night Lights) get nominations. Although my personal favorite is Elisabeth Moss for Mad Men. Like Hamm, this was undoubtedly her best season.
The Worst: Nominating Kathy Bates for Harry's Law is akin to nominating Laura Linney for The Big C. And Lauren Graham, who was never nominated for Gilmore Girls and was all too deserving, also should've gotten some love for Parenthood. Golden Globe winner Katey Sagal, from Sons of Anarchy, would've been deserving too.
Outstanding Supporting Actor in a Comedy Series
The Best: Chris Colfer scores his second nomination this year for Glee. Since the other spots are taken up by virtually all the guys from Modern Family (including Ed O'Neil, who surprisingly, has never managed to get a nod) and John Cryer for Two and a Half Men, the votes are likely to split and Colfer will in all probability walk away the victor. And regardless of how you feel about the show, he's totally deserving of the prize. He's already won at the Golden Globes, and while his Kurt Hummel is at times overbearing, he also provides Glee with its most heart-wrenching moments.
The Worst: I like Modern Family, but I don't love it, and the fact that it's taking up four slots in this category is nothing if not excessive. And for that matter, why does Jon Cryer need to be nominated yet again, when Neil Patrick Harris, who didn't even make the cut this year, has never won for How I Met Your Mother, a far better traditional sitcom than Two and a Half Men. Other deserving choices would've been Chevy Chase for Community and virtually any of the guys from Parks and Recreation. But especially Nick Offerman, because he's Ron fucking Swanson.
Outstanding Supporting Actor in a Drama Series
The Best: Peter Dinklage steals every scene he appears in on Game of Thrones, and while John Slattery has been nominated before, he's an utter boss on Mad Men. Alan Cumming, for his devious performance on The Good Wife, was another excellent choice.
The Worst: No big problems here, although it would've been nice to see Michael Shannon get some love for playing the world's creepiest lawman on Boardwalk Empire.
Outstanding Supporting Actress in a Comedy Series
The Best: You know what, hate on Glee all you what, Jane Lynch absolutely kills in on this show. In the spot where she won last year, she's also joined by Betty White (Hot in Cleveland,) a surprise nominee, although not a newcomer in the least, having won 6 Emmys in the past. And I say good for her. Hot in Cleveland may not be a masterpiece, but White is nothing short of excellent on it.
The Worst: Nada. White and Lynch are joined by Sofía Vergara and Julie Bowen of Modern Family, as well as Kristen Wiig (Saturday Night Live,) and in a somewhat surprising addition, Jane Krakowski (30 Rock.) All these women are talented, although Vergara might have the edge. Her fiery Gloria is one of the many fan-favorites on Modern Family.
Outstanding Supporting Actress in a Drama Series
The Best: Michelle Forbes was fantastic as a grieving mother on The Killing, and Kelly Macdonald was so good on Boardwalk Empire that the only complaint I have about seeing her in this category is that she should probably be nominated for Lead Actress. The beautiful Christina Hendricks is also ridiculously deserving. On Mad Men, her Joan has evolved so much from the beginning of the series till now.
The Worst: Solid choices all around here. The other nominees are Archie Panjabi (last year's winner) and Christine Baranski from The Good Wife in addition to Margo Martindale from Justified. Overall, this category is a lot like the Supporting Actress in a Comedy category.
Final Thoughts
At the risk of editorializing, the lack of nominations for Community is the biggest travesty since the invention of terrorism. Oh, and I didn't mention the miniseries categories, but any of the ladies who think they might have a chance at beating Kate Winslet for Mildred Pierce, well, sorry.